NES Classic Edition Features Previewed In New Trailer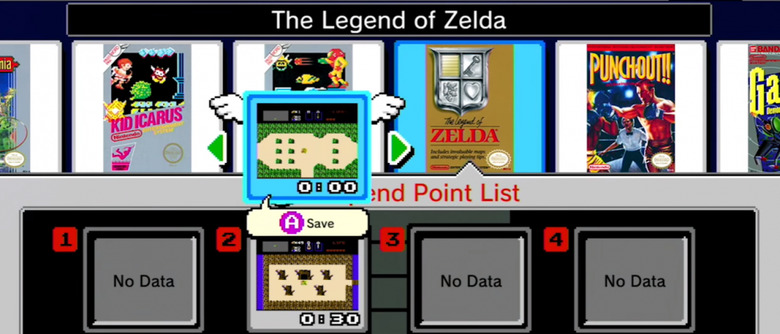 We're closing in on the launch date of the NES Classic Edition, and today Nintendo is giving us a look at some of the plug and play console's features. When the NES Classic Edition was originally announced, there was some question of how players would save their progress, with Nintendo later announcing that the console would feature suspend points. Now we're finding out how suspend points will work in each of the console's 30 games.
Most notable is the fact that each game will be able to keep a maximum of four different suspend points. Unfortunately, there aren't any button shortcuts to create a suspend point. Instead, players will have to hit the reset button on the face of the console to return to the home menu, and from there they'll be able to create one. It doesn't seem like the most convenient process in the world, but hey, at least Nintendo saw fit to actually give us suspend points in the first place.
Nintendo shared another retro trailer for the NES Classic Edition today, and it briefly previews the home menu that will serve as the central hub of all your nostalgia-fueled gaming. The company also reiterated the NES Classic Edition's three different display modes: one with a CRT filter that emulates that old-school look of NES games, a second that displays in 4:3 aspect ratio, and a final pixel perfect mode, where each pixel is a perfect square.
The NES Classic Edition launches on October 11 and comes packed with a host of classics, from the Super Mario Bros. series and Kid Icarus to Metroid and Castlevania. It'll cost a bit more than most other plug and play consoles, however, sporting a price tag of $60.