NES Classic Edition in stock at Best Buy today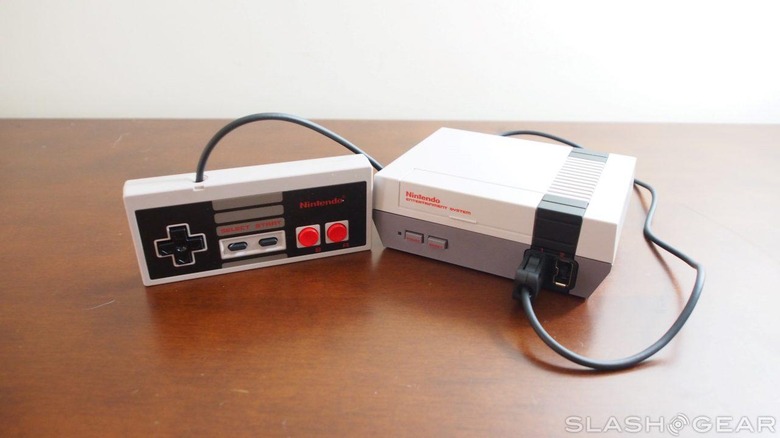 Just a heads up if you're still trying to get your hands on an NES Classic Edition: Best Buy will says it will have "limited quantites" in stock at stores today. This restock comes a couple of weeks after Nintendo officially pulled the plug on the NES Classic Edition, announcing that retailers would be getting their final shipments throughout the rest of April. Given the date, it's very likely that these will be the last NES Classics Best Buy will receive.
This, unfortunately, means a lot of people are going to be trying to get these, so if you're planning to head out, it might be best to prepare for disappointment. With that said, it's encouraging to see Best Buy getting new stock because it may mean that other retailers could get more before April is over.
When it discontinued the NES Classic Edition, Nintendo said that it never intended the mini-console to be a long-term item. It's also clear that Nintendo didn't think it would become as popular as it has, because stock issues have plagued the NES Classic since the moment it launched. At $60 and with demand fueled by nostalgia, though, it's hard to picture the NES Classic as anything but a hit.
READ MORE: 8 more games for the SNES ClassicBeyond its claim that it didn't intended the NES Classic to be a permanent item, Nintendo hasn't given a solid reason for its discontinuation. Some think that Nintendo plans to launch a Switch Virtual Console in the coming months and that it doesn't want NES Classic to cannibalize Virtual Console sales. Others think that Nintendo may be gearing up to launch an SNES Classic after seeing how popular the NES Classic was.
Whatever the reason, there are still a lot of folks who are without an NES Classic, so seeing it be discontinued is a disappointing development. Nintendo has suggested that the status of the NES Classic could change in the future, so perhaps the company will choose to re-launch it around the holidays? Time will tell, but for now, we'll keep an eye out for any additional stock making its way to other retailers.
SOURCE: Best Buy