Neato Botvac D7 Connected Review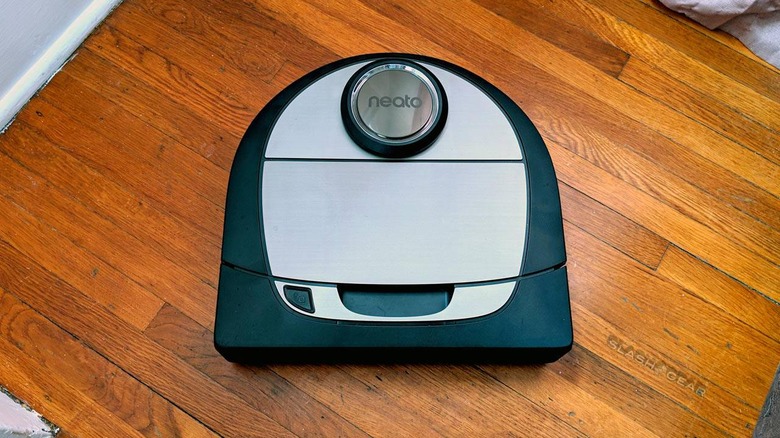 The original Neato Botvac D7 Connected launched all the way back at IFA 2017 – so a review now might seem a bit strange. Strange because we're generally reviewing devices so early, they've often not even been given a general consumer release. But with the D7, a few different elements are at play – one of which is the fact that the robot vacuum market doesn't turn over nearly as fast as the smartphone or tablet market, so there's really not a lot out there that's come to try to take the D7's lunch.
Updates
Since launch, the Neato Botvac D7 Connected had a multi-floor mapping update with boost charge. Users can now add floor plan profiles, works with IFTTT, and it's got the ability to respond to Amazon Alexa and Google Assistant requests, too.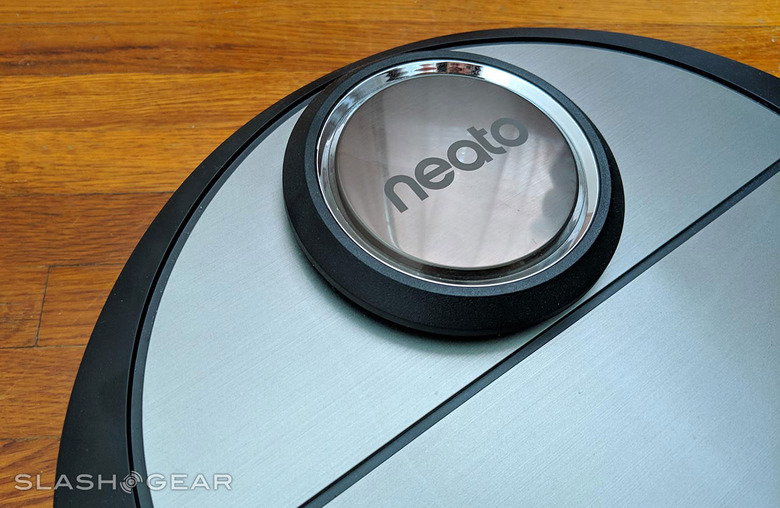 In the time I've had the device in for review, the app's gotten swifter, and though I might be imagining it, it seems as though the vacuum's gotten smarter. One reason for this was the release of Zone Cleaning. With Zone Cleaning, I can tell the device to drive to that zone, clean that zone, and head back to its origin without attempting to vacuum anywhere else.
Cleaning House
As it is with most robot vacuums, this machine works best on flat floors. It's meant to be able to be used on surfaces like linoleum, wood, and low-pile carpeting, but I found it to be mostly efficient on the first two – not so much on the third. Given that my living space is also home to several cats, a dog, and a multi-person, multi-hair-type family, I can't say I was shocked at the thoroughness of the bot.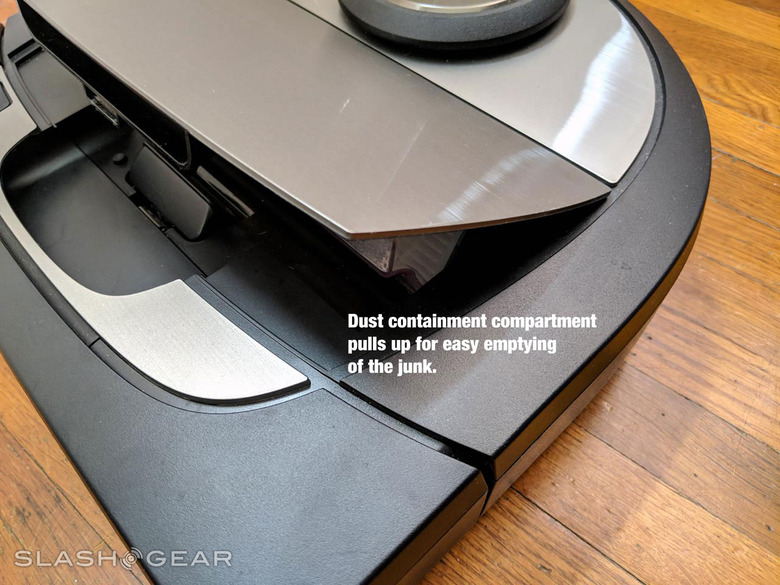 You can choose to vacuum with a higher-power clean or a more "eco" clean with lower sound levels – and if you've got any animals, you'll probably want to have the more powerful mode switched on. It's called Turbo, while the other mode is called Eco. You can also choose to keep off or switch on an "Extra Care" mode for "gentle navigation" just in case you've got glass sculptures all around your living room.
Auto or Navigation
You can have the bot clean your home in a number of ways. One is House, which is what you'd expect – cleaning all the areas within boundaries you've previously set. Spot is a mode in-between the other two, where you'll tell the bot to give extra care to a place within a specified radius.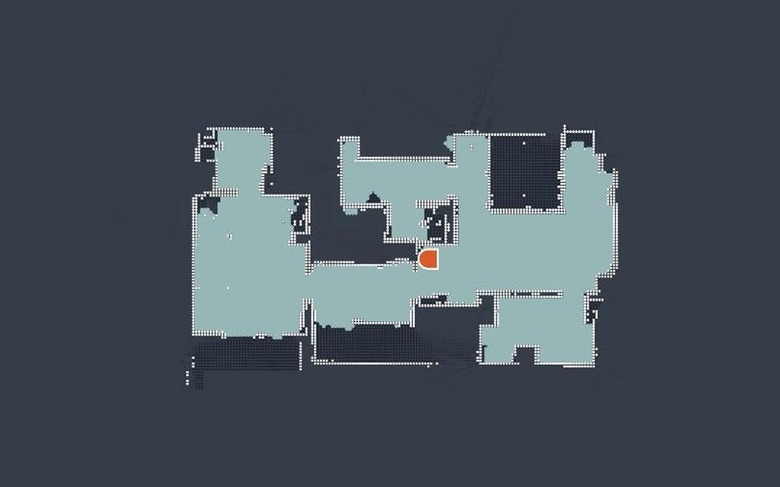 Easily the most entertaining part of the whole experience is Manual Mode. It's like vacuuming your home with a remote-controlled car. The only difference between a standard RC car and this bot is the speed – it's gotta go slower than you'd expect in order to pick up the dirt and hair that's strewn across your floor.
I found myself wishing I could release the requirement for cleaning and ramp up the torque, but alas! Maybe I'd just opt for a hacking session once it was time to buy another new vacuum in a few years – but we'd see!
More Thorough Cleaning
The main reason I'd choose this robot vacuum over any other would be its D-shaped body. With this shape, the bot is able to clean sharp corners – and my living space does, indeed, have 90-degree angles in it with plenty of dust. The app is also very easy to use, and (if I wanted) I could choose to go the extra distance with smart home integration of several sorts.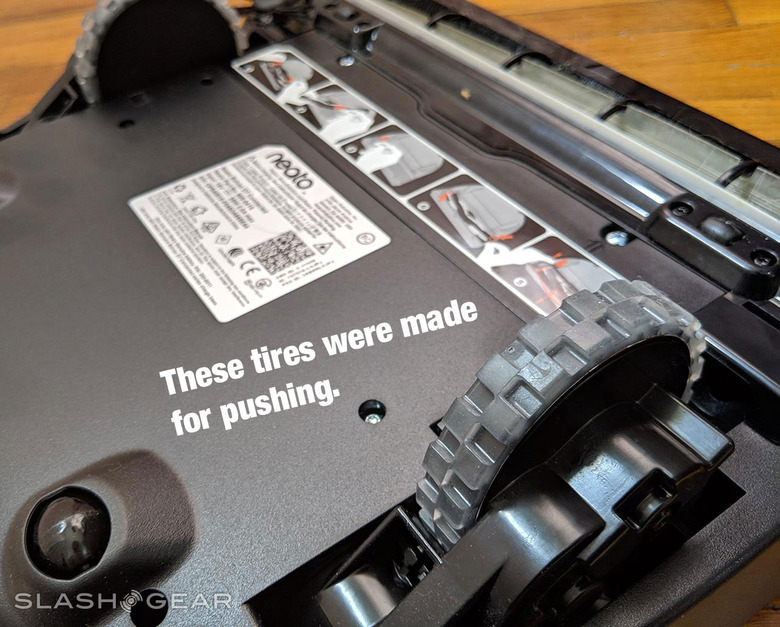 Because the bot learns its own floor plans and sticks to those plans, a thorough job is assured. Or at least assured insomuch as this robot will hit all the places not covered by an unexpected pile of clothing.
Wrap-up
If I was in the market for a robot vacuum and price was no question, this would be the model I'd choose. If I was approaching the situation from a point of needs vs costs, I'd probably still go for a super-cheap vacuum without any special features – since I don't mind using a vacuum every weekend. I might even look at something as cheap-yet-versatile as this weird little thing.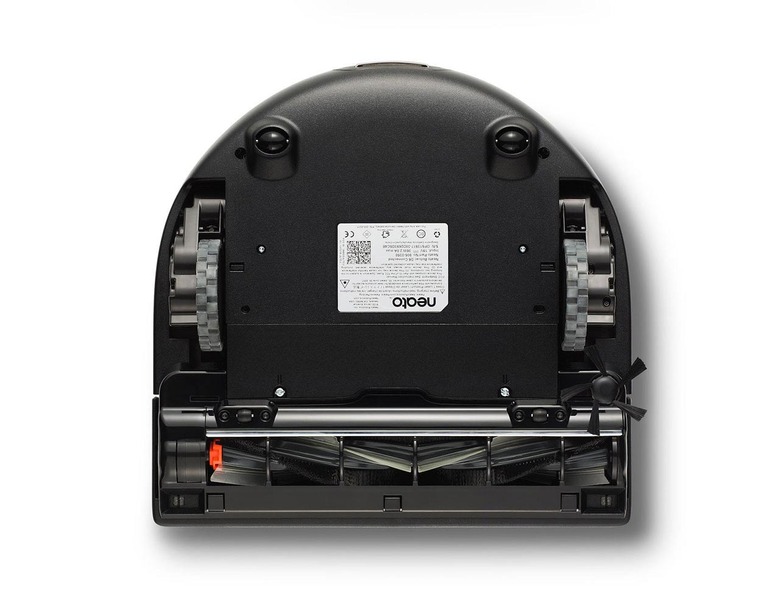 If I wanted to get a massive apartment clean every day while I'm out at work, and I absolutely positively wanted the best robot for the job – this is the one, for the moment. You'll be paying around $830 USD if you purchase direct from Neato. You might find a sale or two for a few Hamiltons less than the original price – but you'll have to seek em out!