Puppyoo T10 Home Vacuum Review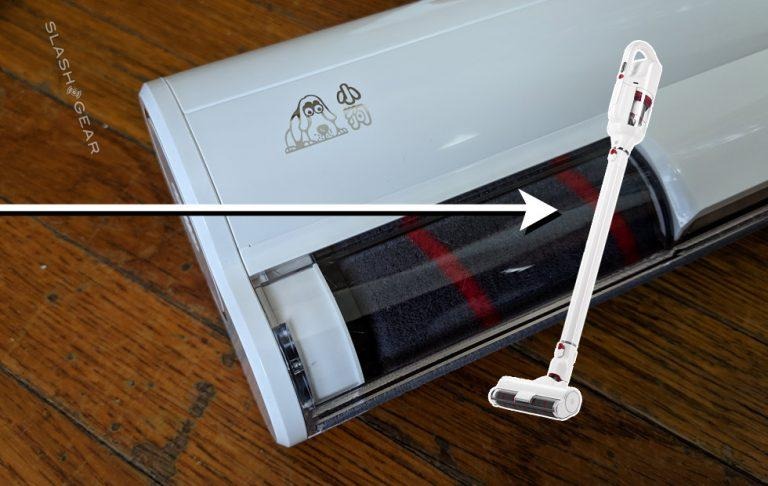 EDITORS' RATING: 8/10
I did not expect to be reviewing a vacuum this season. Not least of all because I've had the same pet-aimed vacuum cleaner for the past decade, and it's not as if there's a major calling out there for reviews of vacuum cleaners. But this device was strange – and intriguing enough that I had to give it a whirl. As it turned out, I didn't know what I'd been missing these past 10 years. Apparently vacuums have gotten a lot more awesome since I was last in the market for a tool such as this.
This is the Puppyoo T10 Home, a cordless vacuum cleaner made to be as versatile as possible. To be as versatile as possible, this vacuum has more attachments than you might have ever before seen in a single box. It's short, it's long, it can clean curtains, head out to your car to clean the crevices, get under furniture... and it'll pick up the Cheeto dust in your keyboard to boot.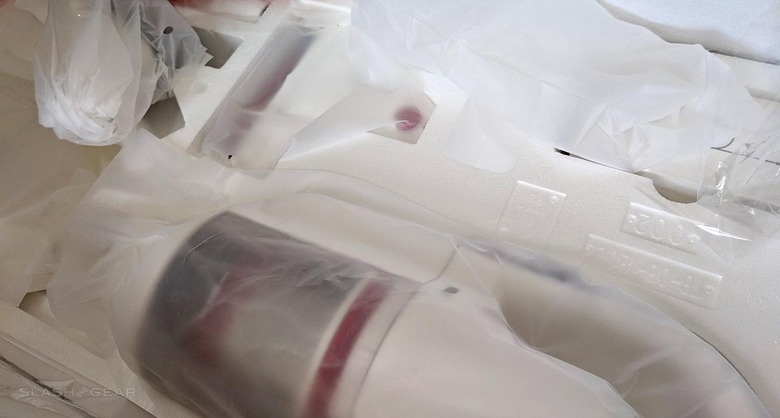 Unboxing this device was like opening Batman's home cleaning toolkit (not that he'd ever have such a thing). This many parts makes one's first experience with the T10 overwhelming and a tad confusing. But once the main unit is found and put together, the rest is quite easy.
In the mix are 8 total attachment pieces. That includes a motorized carpet brush, motorized hard floor brush, and motorized mattress brush. It also includes a "crevice tool", extension wand, soft dust brush, EVA hose, and 2-in-1 combination tool.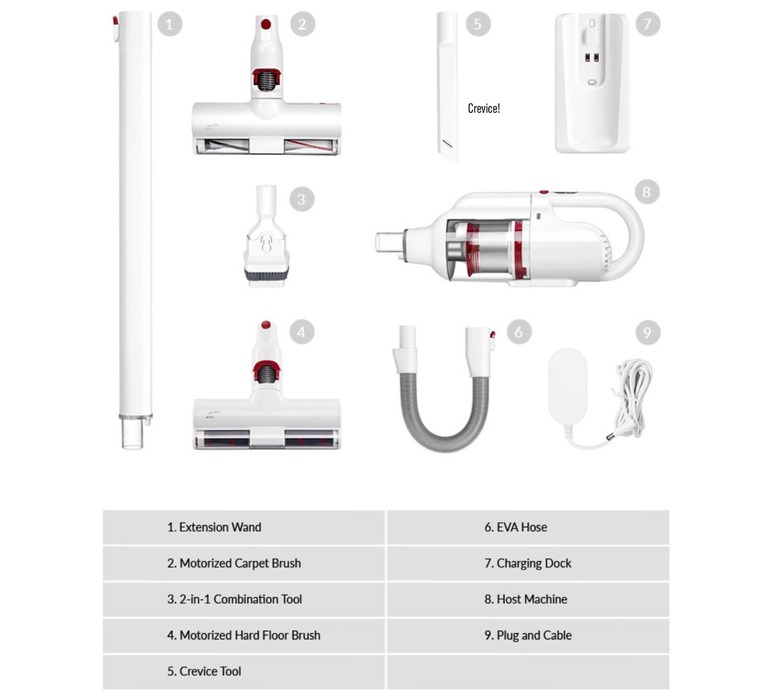 OF NOTE: You may have to choose between motorized brushes as some versions of this vacuum only come with one. No matter what, this vacuum has a HEPA filter system, a 0.55 L dust cup, and a 115,000 rpm motor under its hood.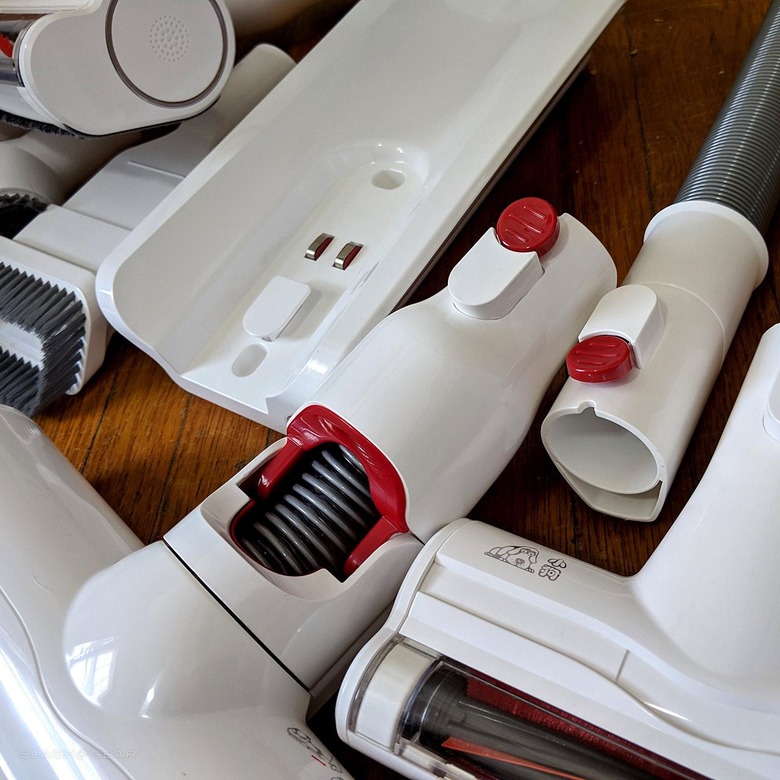 With the battery on a full charge, I've been able to vacuum for between 45 and 55 minutes pretty consistently. The battery rests in the main unit, which when low on charge can be placed in a cradle that you'll want to screw to your wall. It makes it feel like the vacuum is an integral part of your home – which it might well be after a couple of uses. A full charge takes a bit over two hours from completely empty.
The vacuum's main unit weighs in at around 3.3 lbs (1.5 kg) and sound is quoted as getting up to a max 82 dBA. I've no way of testing that – but I can say that it's a whole lot quieter than any vacuum I've ever used before, save maybe a Dust Devil.
Judgement
This is not a shop-vac. It's not made for picking up heavy metal, nor is it made for vacuuming up large quantities of material. You might have trouble fitting in a whole garbage bag full of Cheerios – this vacuum's not made for those quantities. Instead, this is a vacuum you use to do small jobs – or large jobs if you want to dump the dust out every few minutes.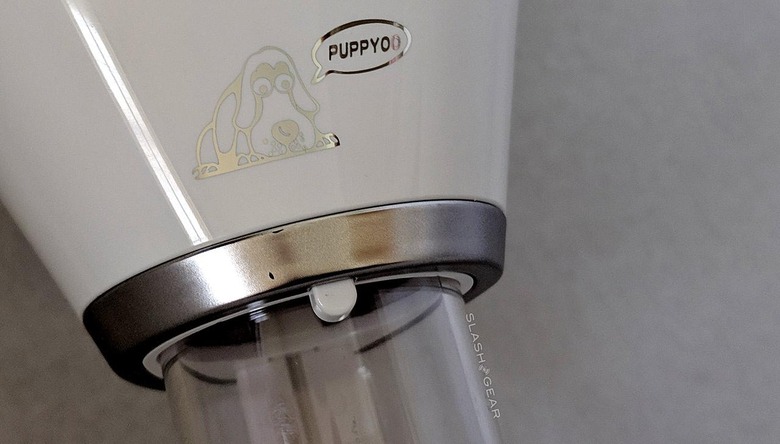 I have several animals in my home, and a whole lot of dog and cat hair as a result. I also have kids, and a whole lot of every other little sort of mess as a result. That goes double for the car, since we often go on long trips. This vacuum is a godsend. It's not a fix-all do-all solution, but it's darn close.
At the time at which this review is released, the Puppyoo T10 Home vacuum is only available
through a crowdfunding campaign
on Indiegogo. As such, you might end up being able to get a T10 Home for around $200 USD. Or it might be a few weeks down the road, and the vacuum will cost closer to $370 USD – you'll just have to see!