Neato Botvac D7 Connected update adds multi-floor mapping, boost charge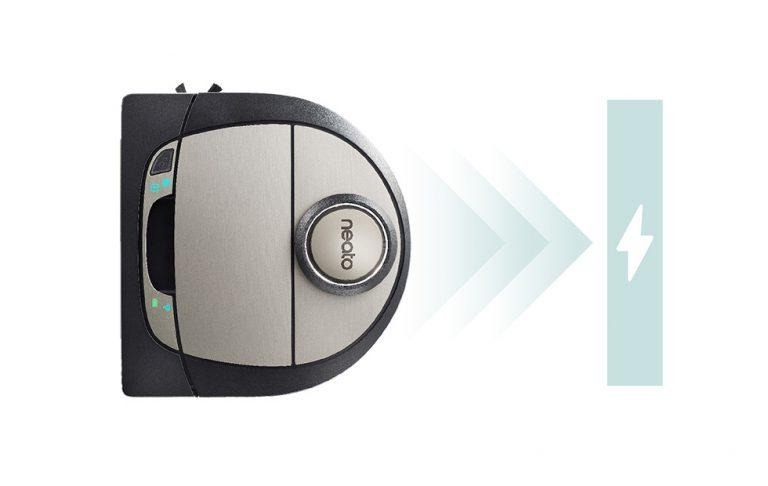 Neato has released a software update for its Botvac D7 Connected smart vacuum, adding a pair of major new features. The vacuum itself is already available to purchase for $799 USD; existing owners will soon see an update notification from the mobile app. After updating, the Botvac D7 Connected will be able to learn the layout of more than one floor in the owner's home, as well as intelligently boost its charge to finish a job.
Neato's app is being updated to version 2.6.0 and the vacuum's software to version 4.2.0. Upon installing both, owners will have access to two new features: Quick Boost Charging and Neato Multiple Floor Plan Mapping. The first of the two is exactly what it sounds like: the ability to get a quick energy boost, which helps the robot finish a vacuuming session as fast as possible.
The second feature is more exciting, adding the ability to map multiple floor plans in a home. A new floor plan map is created using the Neato app; it supports No-Go lines, as well, so the robotic vacuum knows which parts of any given room to avoid. The combination of the two offers highly personalized whole-home vacuuming ability.
As far as the quick charging feature goes, Neato explains that Botvac will automatically determine how much charge it needs to finish the job, then return to its charging base for a top up. After getting enough of a charge to finish its vacuuming mission, the robot will return to its task, meaning you won't need to wait for a full recharge.
Neato says that Botvac D7 Connected owners will be prompted to download and install the latest update on the mobile device with the Neato app.