NBCUniversal's Peacock hopes these new shows will make you subscribe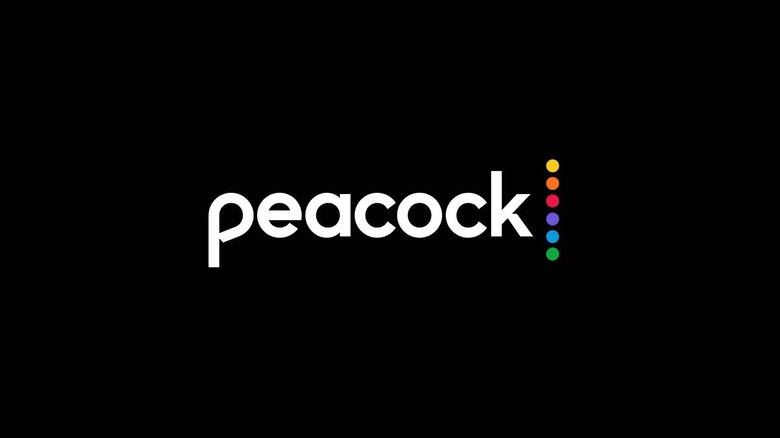 Does your wallet, heart, and soul have space for another streaming service? NBCUniversal is counting on it, announcing its own Netflix, Hulu, and Apple TV+ rival will be called Peacock when it launches in April 2020.
If you're scratching your head about the name, it's worth remembering that the NBC logo is a stylized peacock tail, feathers splayed. Ironically, Peacock's logo is a lot less dramatic: a stack of six colored dots alongside the name.
As for why you might want to add yet another monthly subscription fee to what you're already paying out, NBCUniversal is hoping that a mixture of classic shows and new content will persuade you. That'll include titles like The Office and Parks and Recreation, which will are expected to be exclusively available on Peacock. They'll be joined by 30 Rock, Battlestar Galactica, and Saturday Night Live among others.
With content from Telemundo, meanwhile, there'll also be more than 3,000 hours of Spanish-language content. That'll include both classic titles like Betty in NY as well as new content.
It won't just be TV shows, however. Peacock will also have movies, pulled from Universal Pictures, Focus Features, DreamWorks Animation, Illumination, and other studios. American Pie, Jaws, Fast & Furious, and Bourne will all be pulled out of the archives, in addition to newly-made films.
Peacock's new original content
As all of the other streaming providers have realized, you can't count solely on classic shows to keep subscribers happy. Peacock will also feature original content when it launches next year, both TV and movies, including Spanish-language and animation.
On the TV side, there'll be a drama called Dr. Death based on a true-crime podcast, along with a reboot of Battlestar Galactica from the creator of Mr Robot. Aldous Huxley's Brave New World is in the making, too, as is Angelyne and One of Us Is Lying. Saved By the Bell is getting a reboot – and will feature some of the original cast – along with Punky Brewster, and there'll be a new movie spinoff from Psych among other shows.
Jimmy Fallon will have a new talk show on Peacock, and there'll be a weekly late night show staring Amber Ruffin. A new The Real Housewives spinoff has also been given the green-light.
In film, DreamWorks Animation is creating original animated content for Peacock, while Universal Pictures will also have original movies and animations.
Finally, there'll be sports and other shows, though details there are yet to be confirmed.
Peacock pricing
The biggest question any new streaming service faces is just how much it hopes to extract from subscribers' pockets. NBCUniversal isn't sharing exact figures yet – though executives at the firm undoubtedly looked on in interest at Apple's announcement of Apple TV+ pricing last week – but it does seem like there'll be a variety of packages.
Peacock will be "both advertising and subscription supported," the company says, promising further details closer to the April 2020 launch. That implies something in the manner of Hulu, which has multiple tiers of subscriptions some of which still include commercials in return for a lower monthly fee.