The Office will stream exclusively on NBCUniversal's service in 2021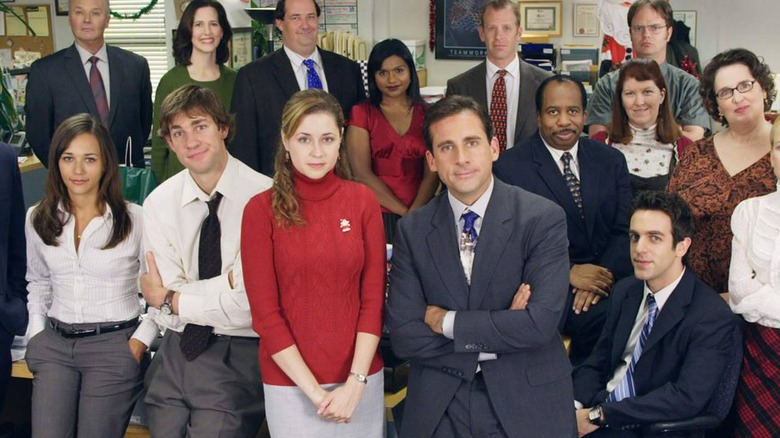 The US adaption of hit television show The Office will stream exclusively on NBCUniversal's future streaming service starting in 2021, the company has announced. That's bad news for fans who presently have access to the show through two of the most popular streaming services, Hulu and Netflix. All nine seasons of the series will be available to stream through the upcoming service.
The decision to make The Office an NBCUniversal streaming exclusive isn't surprising — the property holds the distinction of being the number one Streaming Video on Demand (SVOD) series. More than 52 billion minutes of the show was streamed in 2018, and in April the show was streamed nearly double that of the second most-viewed SVOD series.
The high level of popularity has persisted despite the show's end in 2013. Netflix and Hulu subscribers will be able to continue streaming the series until 2021, at which point it will be exclusive to NBCUniversal's own unnamed service for the duration of five years. If everything goes according to plan, this new service will launch in 2020 and will be ad-supported.
The change underscores the increasingly fragmented nature of the video streaming market. Whereas Netflix used to offer a huge library of television's most popular content, consumers have seen that change over the years as shows disappear from one service and appear on another.
It's common to have multiple streaming subscriptions, and as networks launch their own services, cord-cutters have seen their monthly costs increase. CBS has already launched its own on-demand and live television service in the form of CBS All Access, and the majority of premium television networks have launched similar offerings, including HBO, Starz, Epix, and Showtime. Some networks have focused on ad-supported business models, however, including Viacom with its Pluto TV acquisition.