Nav4All shuttered as NAVTEQ withhold licence; Nokia blamed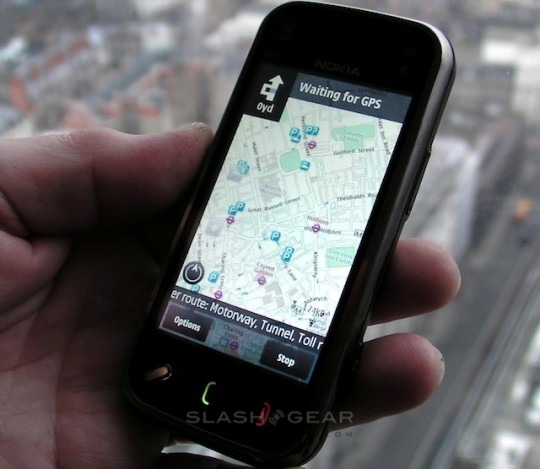 Nokia's decision to push Ovi Maps into the limelight looks like it could have had a nasty knock-on effect, at least if you're a Nav4All user.  The multi-platform navigation company has announced that it is being forced to go offline by the end of the month, after mapping data provider NAVTEQ declined to extend their licence agreement.  While no reason was given for the decision, Nav4All do discretely point out Nokia's 100-percent ownership of NAVTEQ.
One obvious implication, therefore, is that Nokia decided not to renew Nav4All's NAVTEQ licence as they are perceived as a competitor to Ovi Maps.  Nav4All differentiated itself by not only offering global navigation, tracking and tracing for free, but for supporting a large number of devices and platforms in the process: BlackBerry, Sony Ericsson, Samsung, Motorola, Android, HTC, Nokia, LG and iPhone, among others.
In fact the company reckons they have almost 28m users.  Interestingly, while Nokia could be subject to a considerable fine by the European Commission if deemed to be in violation of competition laws, sources that have spoken to Mobile Phone Helpdesk claim the Finnish company have decided the risk is worth it.  In fact those sources claim that Nokia have calculated that, while fines might total to millions or billions of euros, they would nonetheless be an acceptable aspect of developing Ovi Maps as a viable long-term platform.
We've got a request in with Nokia for comment, and will update as soon as we hear back with their side of the story.
Subject: Nav4All navigation shut down by Navteq

Letter to 27,625,631 Nav4All navigation customers

Dear Customers,

It is with the deepest regret that we hereby notify you that the global navigation of Nav4All and the Tracking & Tracing will go offline in 3 days. The reason for the same is that the data licence agreement with Navteq (a 100% Nokia subsidiary) was not extended, in a totally unexpected manner. It is not possible to implement data from another supplier in our Nav4All systems within the short term. The Nav4All navigation system was developed for Navteq data. Nav4All has therefore been constrained to stop.

We greatly regret the fact that we have to suspend the operation of our service. With your help, we have developed Nav4All into a global product with 27.5 million users in 56 languages, in 5 years. This has made Nav4All the largest navigation supplier. This large number of users also has to do with the fact that Nav4All works on hundreds of different mobile telephones of many makes such as Blackberry, Sony Ericsson, Samsung, Motorola, Android, HTC, Nokia, LG, Iphone, Ipod etc.

After 5 years of testing and market development, we witnessed rapid – in fact, exponential – growth during the last two years. That growth was reported in the licence reports to Navteq. In mid-December 2009, the global coverage was extended to include the Philippines, Morocco and Kenya.

Please contact the Nav4All support desk in case you have any questions: www.nav4all.com/support. If there is any further information from Nav4All concerning the subject of this letter, the same will be published on our website: www.nav4all.com. For reasons of privacy, Nav4All does not have the email addresses of all its customers, and we therefore request you to forward this email to the maximum extent possible, in order to ensure that everyone is informed.

Kind Regards,

Hennie J.M. Groot Koerkamp (CEO)

Nav4All BV

Keizersgracht 62-64

1015 CS Amsterdam NL
[via Mobile Phone Helpdesk]