NASA shows Pluto's space weather and close-ups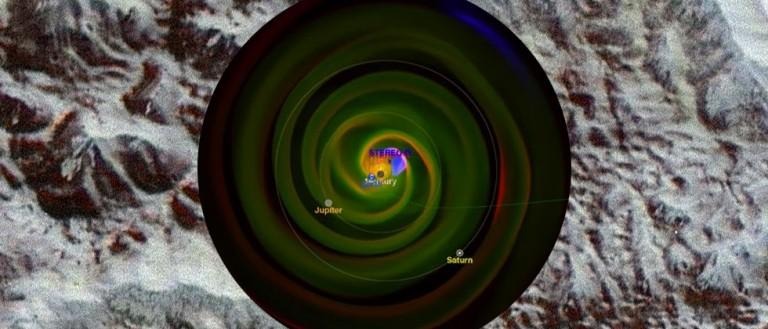 NASA reveals a new collection of Pluto flyby photos and a gorgeous video showing space weather around the dwarf planet. Releases of this sort have been numerous over the past several months as NASA passed by Pluto back in July. Indeed since the moment the New Horizons mission passed closest to the dwarf planet, the public has been asking: where are the photos? Of course NASA has been releasing photos several times a week since then – and now come the close-ups.
Back when New Horizons was still headed toward Pluto, the New Horizons team worked with NASA's Goddard Space Flight Center in Greenbelt, Maryland to predict space weather surrounding the dwarf planet. Now we have the opportunity to see what they saw.
Goddard updated their now-in-color movie of the model, creating a fantastic expression of science in the process.
NASA's New Horizons team also released a massive image created from photos taken back on the 14th of July. At Pluto's closest flyby, it captured photos that, in this image, show approximately 250-280 feet (77-85 meters) per pixel.
The black and white information you see here is captured at full resolution, while lower-resolution photos in color contribute the bits you see in tones (other than black, white, and gray).
Tap the preview image below to see the full-sized version of the photo up close and personal.
The images combined here to create a strip that's 50-miles (80 kilometers) wide. You'll find the shoreline of Pluto's "heart" feature here on one end and the edge of "badlands" northwest of what you might know as Sputnik Planum.
All credit for these photos go to NASA/JHUAPL/SwRI, captured by New Horizons. You can learn more at NASA and in our very own New Horizens tag portal.