NASA readies SpaceX 2 for second resupply mission to ISS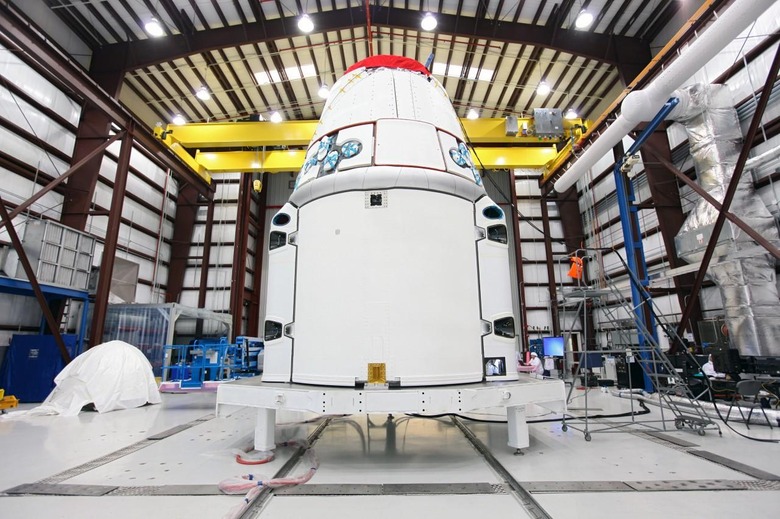 NASA and SpaceX are just hours away from the next planned resupply mission to the International Space Station, the second commercial mission by the private firm, with a 1,268 pound payload of food, experiments, and more. SpaceX 2 is expected to take off at 10:10am EST from Space Launch Complex 40 at Cape Canaveral Air Force Station in Florida, arriving at the ISS the following day, and then being snagged using the orbiting space platform's robotic arm.
The unloading process itself should take several weeks, with the SpaceX 2 Dragon capsule then being loaded back up for the return journey. That's expected to see in excess of 2,600 of experiment samples and other kit being delivered back to Earth, with an eventual splashdown in the Pacific that's pencilled in for March 25.
SpaceX ran a test burn on February 25 to check the mission's nine initial rocket engines were up to scratch. Together, they put out 855,000 pounds of thrust at sea level, though that figure rises to almost 1m once outside of the atmosphere. The Dragon won't be overloaded, though; it's actually capable of transporting over twice the amount of cargo it will return carrying.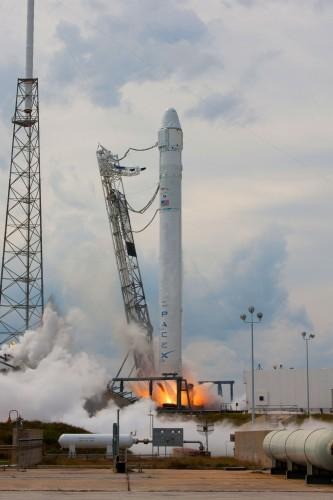 SpaceX completed its first resupply mission to the ISS back in October 2012, part of an ongoing agreement with NASA to make twelve such journeys. In the pipeline, meanwhile, is the potential for manned use of the Dragon capsules, with SpaceX planning to put its own staff in orbit by 2015.
NASA is focused on today's launch, however, and says that there's an 80-percent favorable weather forecast; "there is only a slight possibility that thick clouds and liftoff winds could prevent launch" the space agency says. You can watch the whole thing at NASA Television from 8:30am EST.