Mysterious Blackberry 10 roadmap leaks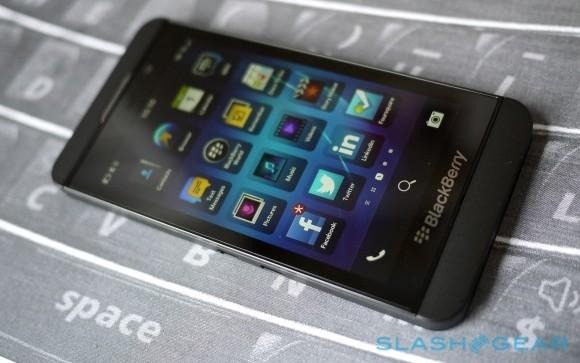 A new Blackberry 10 roadmap, leaked by a mysterious Twitter account, shows that Blackberry has a few interesting devices heading our way. Of course, we have to take this information with a grain of salt, but nonetheless, it does show us an interesting new future for Blackberry. In the leaked roadmap, we see that Blackberry is planning on releasing a 10-inch tablet, a phablet, and another touchscreen device with a fully QWERTY keyboard.
Blackberry planned on releasing a 10-inch version of its Blackberry Playbook last year, but ended up cancelling the device due to poor sales of its 7-inch Blackberry Playbook device. Many Blackberry fanatics will be pleased to know that an even better, 10-inch tablet may be headed their way sometime in Q3/Q4 of this year. Instead of running the Playbook's QNX operating system, it will run the more polished, Blackberry 10 OS.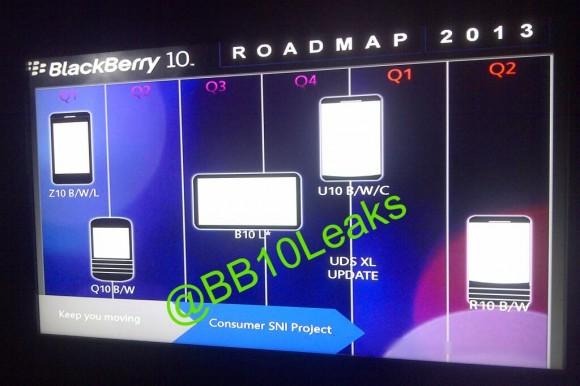 The roadmap also shows that Blackberry intends on releasing another touchscreen device between Q4 of this year and Q1 of next year. The device may be a phablet because it looks much bigger than the Z10 and the Q10 on the roadmap. It's speculated to be the Blackberry Aristo that was rumored before, which is said to have a display that's 5-inches or larger.
The last device looks to have both a touchscreen display as well as a full-QWERTY keyboard. It resembles the Blackberry Q10, however it looks like it will have a much bigger display. It is also speculated to be a mid-ranged Curve device that's part of the rumored Blackberry R-Series. Thorsten Heins, Blackberry's CEO, confirmed that there will be plans for mid-ranged Blackberry 10 devices this year.
What's strange about this roadmap is that recently, Martyn Mallick, VP for Global Alliances and Business Development for Blackberry, stated that Blackberry devices will come in 1 of 2 screen sizes this year. He may have believed that the Blackberry phablet and the touchscreen full-QWERTY phone would be coming next year however. Whatever the case may be, these devices will be able to fully utilize the 100,000 apps in the Blackberry World, 20% of which are Android ports. Be sure to check out our review of Blackberry's first Blackberry 10 device, the Blackberry Z10.
[via Crackberry]