BlackBerry Q10 hands-on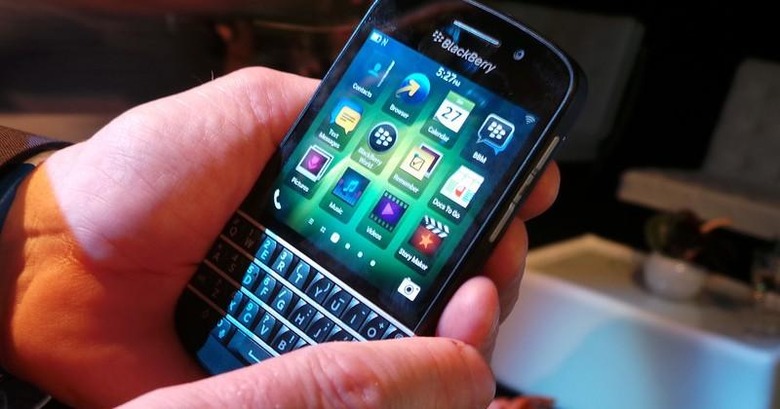 Today at BlackBerry's launch event in New York City, we saw the company officially unveil their new BlackBerry Z10 and Q10 smartphones running their new BlackBerry 10 operating system. The Q10 is the company's latest smartphone with a physical QWERTY keyboard (obviously), and we ended up getting our hands on the new device to see what makes this thing tick.
While we certainly love the full touchscreen of the BlackBerry Z10, those who prefer the more traditional physical keyboards of BlackBerry devices will definitely want to check out the Q10. However, it's hybrid device of sorts, sporting both a touch interface and a physical QWERTY keyboard for those that want a little of both worlds.
The Q10 has a 3.1-inch Super AMOLED display with a resolution 720x720, and it's slightly larger than the Bold 9930 that its replacing. Plus, it sports a higher pixel density of 328 ppi The screen looks to be pretty vibrant, and saturation and contrast levels look superb. The back of the device as the camera and LED flash in the upper-right corner, and the blackplate has a nice carbon fiber look and texture to it that we find quite pleasant.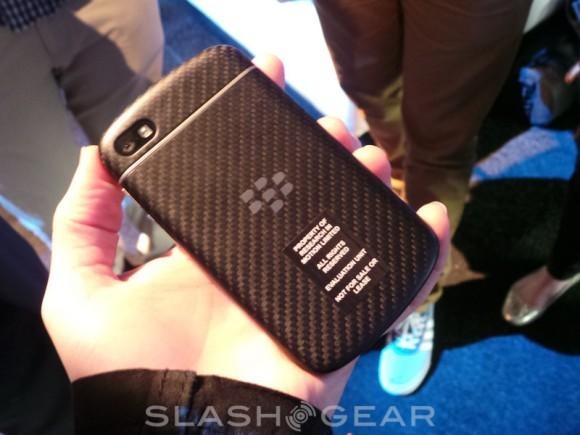 Other than that, there's volume buttons on the right side, as well as the necessary ports on the left side. The keyboard lights up as well with white LEDs that definitely give the Q10 a lot of attitude. While the 3.1-inch display may be incredibly small on paper, it really works on this device, and we can't say that many people will have a problem with it.