Mustang EcoBoost gets Shelby GT performance pack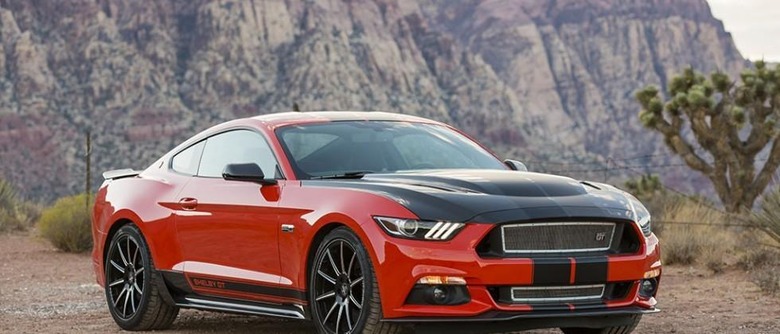 Infamous Ford tuner Shelby has revealed its latest re-fettled Mustang, but this time around it's no V6 or V8 but the EcoBoost that has been made-over. Ford's four-cylinder might not seem the typical recipient for performance attention, but the Shelby GT actually makes a lot of sense, if you consider Mustang sales from a global perspective.
After all, this latest Mustang is the first to really take drivers outside of those in the US seriously. Right-hand drive production started earlier this month, while cars headed to left-hand drive countries began shipping out all the way back in January.
Most of those, Shelby points out, are EcoBoost models, since many drivers in Europe and elsewhere don't have the advantage of cheap gas that V6 and V8 Mustang drivers in the US benefit from.
So, the Shelby GT EcoBoost will not only be available to retrofit at Shelby Mod Shops around the world, but focus on usable performance improvements for the fuel-efficient coupe.
Things like PedalMax and BoostMax upgrades, along with a tuned BORLA performance exhaust add up to over 335 horsepower – over 20 more than the regular car – while handling should be improved with 20-inch wheels and Michelin Pilot Sport 275-35zr20 tires.
Style-wise, there's a new front splitter, hood, grilles, spoiler, and rocker panels – all made of carbon fiber – together with Shelby GT striping and badges.
Inside there are various logos as well as illuminated sill badging. However, Shelby will offer a lengthy list of options, including racing seats, a roll-cage, 5-point harnesses, short-throw shifter, and more.
Pricing in the US kicks off at $23,995 for the core Shelby GT EcoBoost package, though that doesn't take into account the base car itself (which starts at $23,395). Shelby says it'll be taking orders on a first-come, first-serve basis.