2015 Ford Mustang right hand drive production begins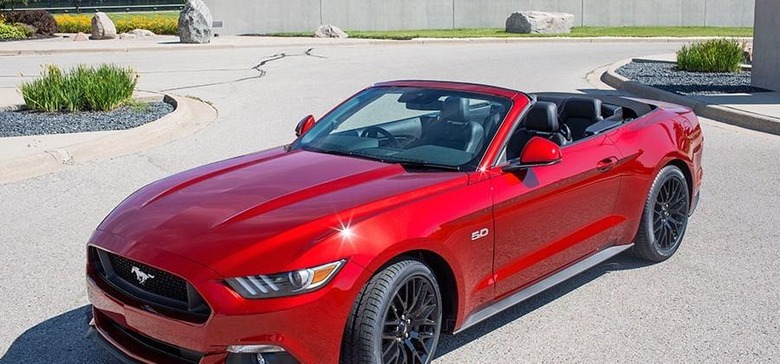 Ford designed the 2015 Mustang from the get go to be a world sports car. Traditionally the car was designed and intended mostly for buyers in the US. With an eye towards world markets, Ford built the latest version of the car to appeal to muscle car fans around the globe. According to data from HIS automotive, global registrations of the 2015 Mustang have shown that the car was the best selling sports car in the world in early 2015.
During the first six months of 2015, buyers around the world registered 76,124 Mustangs, which is an increase of 56% in registrations compared to the same time last year. This is the first time that the Mustang is available to customers in 100 markets around the world, including markets where drivers cruise on the left side of the road.
To better accommodate those countries where drivers use the left lane, Ford has announced that production of the right hand drive (RHD) Mustang has kicked off. The RHD model of the Mustang is being built at the flat Rock Assembly Plant in Michigan.
Ford says that production of the RHD version of the Mustang allows export to more than 25 of those left lane markets around the globe. Often we only think of the UK as a left side of the road driving population. Other important markets that drive on the left include South Africa, Australia, New Zealand, Japan, and several others.