Multiple Smartbooks arriving in Q1 2010 claim Pegatron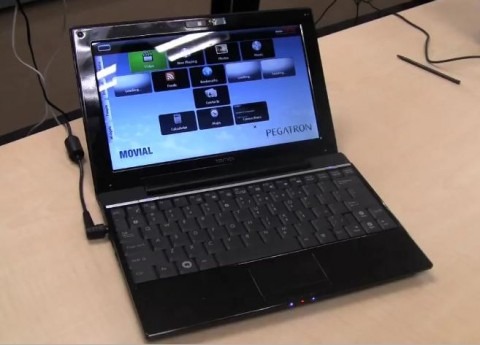 Having had a reasonably prolonged fondle with Quanta's Android Smartbook prototype yesterday, we're actually quite excited by the platform's prospects.  According to one of Pegatron's general business managers, we shouldn't have too long to wait, either; Jeremy Shu is claiming that the company has received orders from a number of clients for large volumes of Smartbooks, and he expects them to launch in Q1 2010 alongside carrier partnerships for the integrated 3G connectivity.
The initial models will use generic Linux OSes, but Google Chrome OS versions are expected to figure highly in the second half of next year according to Shu.  As for pricing, there's a decent chance that the initially-vaunted $200 sticker could pan out.  Shu wouldn't reveal any specific clients; so far the only confirmed Smartbook we're expecting is the Snapdragon-based Lenovo model which should make an appearance at CES 2010 in January.