mu Folding USB Plug hands-on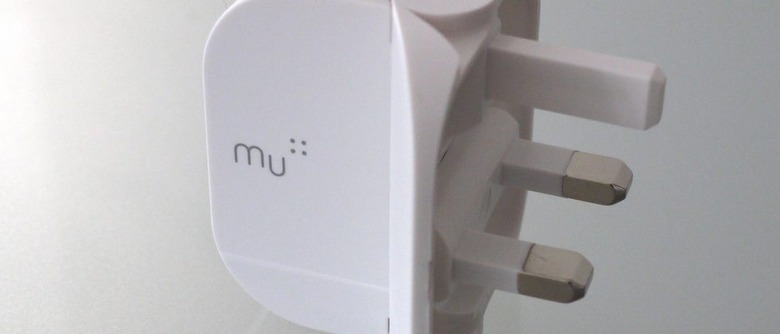 The Folding Plug concept of 2009 was a design we always hoped would reach production, and while it took a few years, the first freshly-renamed mu plugs are landing with owners, SlashGear included. The handiwork of designer Min Kyo Choi, the premise is straightforward: do away with the majority of the bulk of a UK three-pin plug, creating something both readily portable and flexible. Check out our hands-on video after the cut.
The original concept envisaged a fixed cord, perhaps for a laptop charger. Since then, mu – in partnership with Made In Mind – has tweaked it to offer a USB port instead, replacing existing USB chargers in the process. The swiveling prongs are still there though, now patented as "PVT" and promising 70-percent reduction in bulk in comparison to a regular UK plug.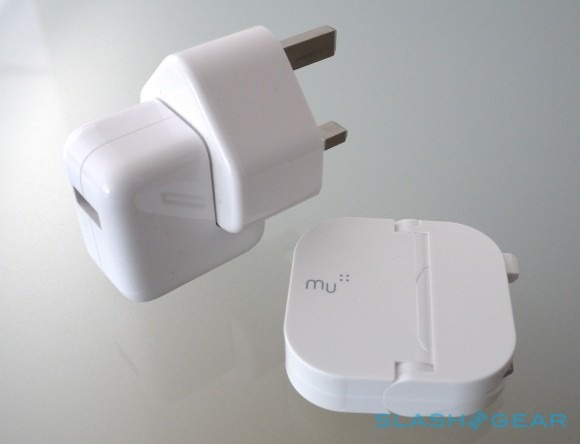 The block itself measures 60 x 55 x 14 mm, with the earthing pin protruding around 5mm from the two protective flaps. They hinge open, the neutral and live pins swivel 90-degrees clockwise – locking the flaps in place – and the whole thing is ready to use.
mu Folding USB Adapter hands-on:
[vms e8079d8ddf7d06d26ab5]
Although we love the design, it's not quite the perfect package. At £25 ($40) it's expensive for a power adapter, and we'd have liked to have seen two USB ports rather than just one. It's compatible with 100-240V and outputs 5V 1A, akin to a regular cellphone charger but less than what a tablet charger will deliver; it managed to rejuice our iPad, but it'll take a lot longer than the usual PSU. A tablet-optimized version – along with a replacement power cord for laptops – are both expected later this year.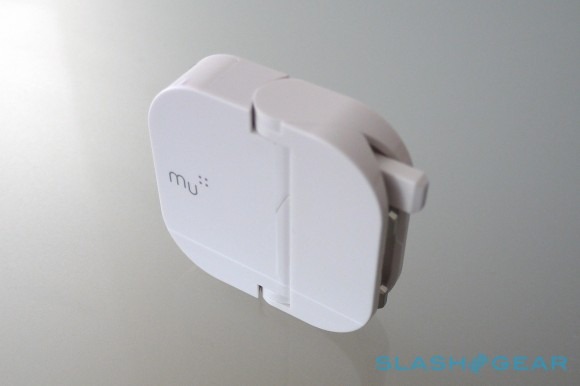 Still, for regular travelers it's a neat little addition to a rucksack or briefcase, and we always love to see cool concepts actually reaching consumers. You can order a mu in the UK now, and Made In Mind says it's looking at select international launch plans this year and next.