MSI X-Slim X340 engineering sample gets video demo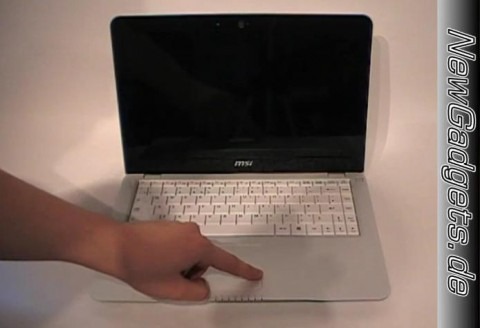 After MSI's X-Slim X340 was spotted doing its envelope shimmy we demanded a full review of the low-priced Air rival.  That's still not been forthcoming, but we do have a new hands-on video to tide us over.
The video is in German, but it's pretty easy to decipher.  Even easier is the label on the bottom of the X340, which reveals that this particular model is an engineering sample, hence being available for video appearances before the official launch.
As for specifications, the X340 has a Centrino ULV processor, HDMI and WiFi b/g/n, together with Bluetooth and optional WiMAX.  Of course, one of the main reasons you're buying it is the size: 224mm x 330 x 6mm ~ 19.8mm.
[Thanks Jeff!]