MSI Slider S20 tipped for October $800+ release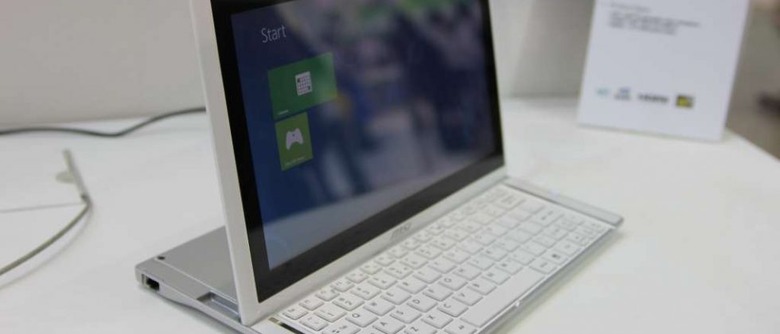 MSI's sliding/folding touchscreen ultrabook, the Slider S20 unveiled at Computex earlier this month, will carry a hefty $799-$899 price tag when it launches according to the latest rumors. The Windows 8 hybrid, fronted by an 11.6-inch touchscreen, will drop in October or November, according to DigiTimes' sources.
MSI is yet to confirm final specifications for the convertible, though it's known to use processors from Intel's 3rd Gen Core range which pits it against Microsoft Surface Pro rather than the ARM-based Surface. That also means a full version of Windows 8 rather than Windows RT.
Connectivity, meanwhile, includes Bluetooth 4.0 and USB 3.0, along with wired ethernet and HDMI. Interestingly it seems MSI doesn't think the S20 needs a trackpoint buried in the keyboard, instead seemingly relying solely on the touchscreen, though that could change by the time the laptop/tablet hits shelves.
There's more on the MSI Slider S20 ultrabook in our hands-on from Computex.