MSI Slider S20 ultrabook hands-on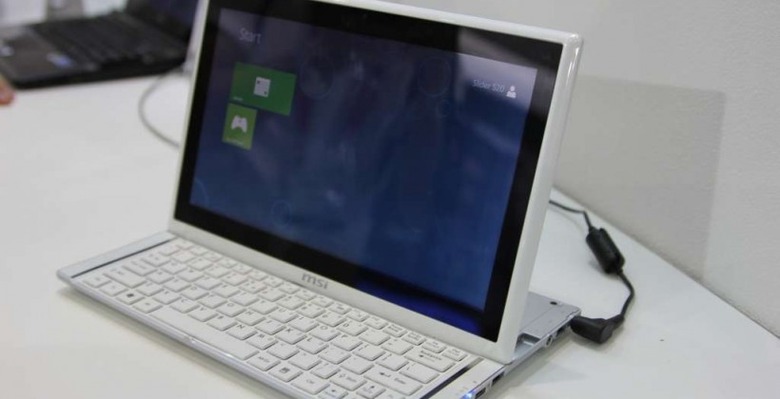 MSI isn't leaving its rivals to have all the Windows 8 fun: the company has a couple of interesting designs of its own, including the MSI Slider S20. Echoing similar slider models from ASUS and Samsung before it, the MSI version has an 11.6-inch touchscreen that pulls down over a full QWERTY keyboard.
That touchscreen supports multitouch, naturally, while under the hood there are chips from Intel's latest 3rd Gen Core line-up. MSI even goes to so far as to claim that it's "the best convertible ultrabook in the world", though since we're not sure either ASUS or Samsung bothered referring to their models as ultrabooks, it could be MSI is leading a category of one.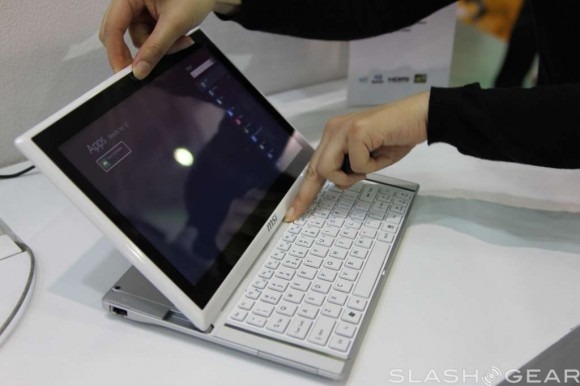 Still, the hardware is distinctive, though MSI's prototype needed a little extra guiding through its convertible process. The keyboard that's then exposed is a little on the small side, and might be too close to the bottom edge of the display for some, but it's usable and the whole thing is a lot more portable than some laptops-that-turn-into-tablets we've seen of late.
MSI isn't talking pricing or final specifications at this stage, nor when we might see the S20 hit the streets.