Moves Fitness Tracker App Jogs Onto Android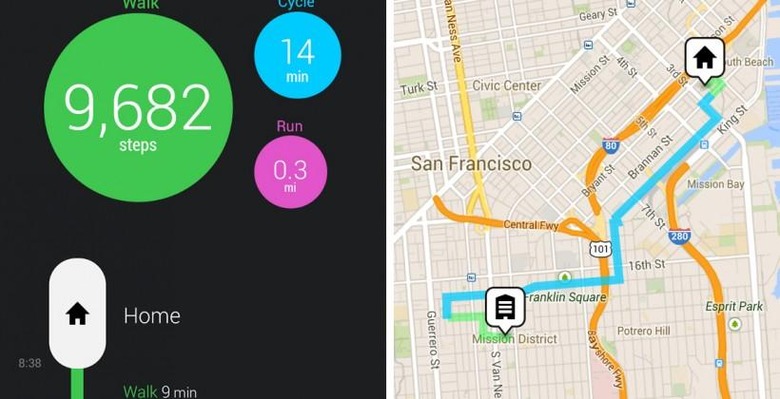 Fitness tracking app Moves has made the jump from iOS to Android, bypassing dedicated hardware and instead relying on your smartphone's plethora of sensors to monitor movement and location. The app, which has already been downloaded 2.5m times for iPhone and which – Moves developer ProtoGeo claims – is tracking double the steps each day that Nike's Fuelband gathers, uses the smartphone's GPS and accelerometer to differentiate between and log walking, running, and cycling, in addition to keeping a list of which locations users frequent, such as their nearest Starbucks and MacDonald's.
Those logs are then crunched up into what Moves describes as "usable" summaries. In addition to showing the number of steps taken and other data that wearables like Fuelband, Jawbone's UP, and Fitbit's Flex document, Moves can piece together a personal timescale showing where users went and how they got there.
That "daily storyline" is what helps set the app apart, ProtoGeo argues, and what gives it the advantage over standalone wearables which lack GPS. Thanks to the precise positioning, Moves can even display a map of what route was taken.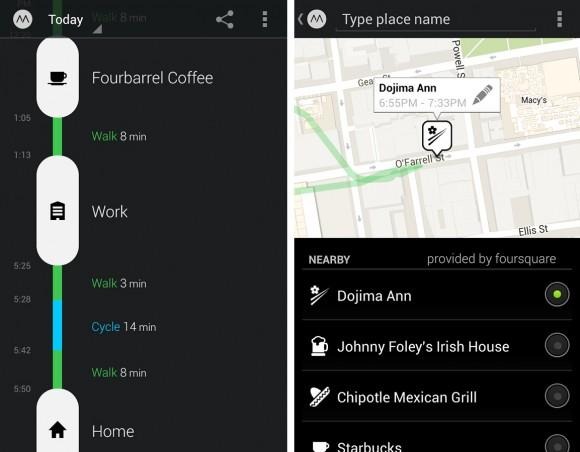 However, the reason for UP and others to not include GPS is usually battery life, though ProtoGeo claims that's not too great a concern. In fact, CEO Sampo Karjalainen told the Guardian, Android turned out to be a little more frugal than iOS when it comes to background power consumption.
"The additional battery hit is a bit smaller compared to iPhone too," he pointed out, "although many Android users have all kinds of crazy apps that already affect the battery use quite a bit." The biggest problem in porting the app proved to be differences in sensor scale, such as the barometer, and patchy background activity support.
Over on iOS, ProtoGeo is watching closely at Apple's M7 coprocessor in the iPhone 5s. That chip, which takes on monitoring sensor data so that the main A7 processor needn't be powered up, could help address the battery issue Karjalainen talks about, though it also indicates Apple itself will wade into the increasingly crowded fitness tracking market.
Currently, Apple uses the M7 to differentiate between driving and pedestrian travel, automatically switching between modes during navigation in Apple Maps. There's more on the iPhone 5s in our full review.
Next up, Karjalainen says, is even more meaningful use of the data, in an attempt to make Moves of greater use to a broader audience. "The next goal is to build the next level of analysis on top of this data" he explained to the newspaper, "to summarise it and show interesting insights about your life."
Moves arrives in the Play store today; you'll need an Android 4.0 or above device to install it.