Mouse Computer Lm-M110S dual-core Atom nettop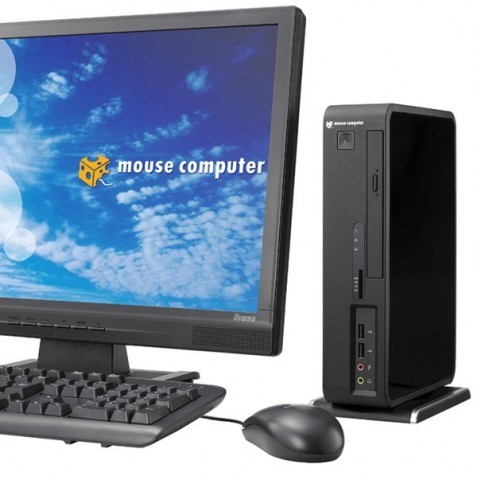 Mouse Computer are better known around these parts for their DVD burner-toting netbook, but the Japanese company also has a nettop range.  Latest of the diddy-desktops is this, the Mouse Computer Lm-M110S, based on Intel's dual-core Atom 330 processor, 2GB of RAM and a 320GB hard-drive.
There's also a DVD burner and multi-format memory card reader, together with a total of six USB 2.0 ports, two PS/2 ports, serial and VGA, audio in/out and Intel's GMA950 graphics.  It'd make a happy little file server or a basic family PC for internet access and messaging.
OS is Windows XP Home SP3, and the whole thing measures 250 x 200 x 60 mm.  It's priced at 49,800 yen ($509), though there's a cheaper single-core Atom 230 version which is cheaper.
[via Akihabara]