Motrr Galileo gets GoPro, iPhone 6, iPad upgrade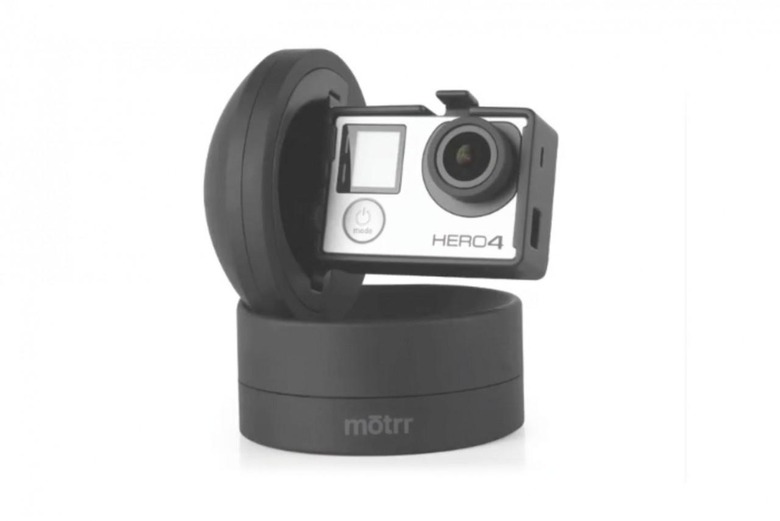 This week the folks at Motrr are letting it be known that their motorize device stand – Galileo – now has the ability to work with GoPro, iPhone 6, iPhone 6 Plus, and the iPad. With GoPro compatibility, this device continues to be one of the most interesting stands for a camera on the market today, having originally appeared all the way back in the year 2012 preparing to be shipped with iPhone 4 compatibility. Fast forward to 2014 and this device is nearly ready to work with basically any iPhone you might have in your pocket – and the iPad as well.
The Motrr Galileo holds your device while your camera takes photos or video. You can control this device in several different ways, including using a separate device as a remote control, pre-setting movements, or allowing automatic tracking with an array of unique apps.

Below you'll see a basic outline of the Galileo device as it runs with an iPhone.
Next you'll see the Galileo working with a new model GoPro.
This is just one of several mounts you can get for the Motrr Galileo. You can get the GoPro Mount, the iPhone 6 Mount, the Reverse Mount, or the iPad / iPhone 6 Plus Mount as well – they'll be coming in the near future.
To attain the GoPro Mount, you'll have to pre-order for $29.95 from Motrr and wait 2 weeks for shipment. This mount will be compatible with the Bluetooth model of the device, the device itself costing $149.95 USD.