Galileo Robotic iPhone Stand Shipping In June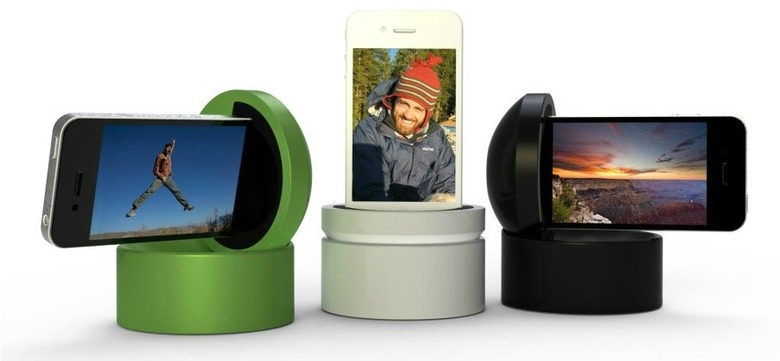 The makers of the Joby Gorillapod may have another hit on their hands with a robotic iPhone platform called the Galileo. Under a new venture called Motrr, JoeBen Bevirt and Josh Guyot are the brains behind the Galileo, which has already received $400,000 in Kickstarter funding, surpassing its $100,000 goal, and is now getting ready to ship in June.
The Galileo is an iOS-controlled robotic iPhone platform with infinite spherical rotation capability. It can hold your iPhone and rotate into any orientation at speeds up to 200 degrees per second. You can control the platform from any iOS device, such as your iPad, iPhone, or iPod touch by simply swiping your finger on the screen.
The device has been recommended for video calls, baby monitoring, remote learning, cinematography, real estate photography and time-lapse photography. It comes with a standard tripod screw so that it can be mounted onto any tripod and it can act as a charging station for your iPhone or iPod when its plugged in via a USB cable.
Motrr is also providing an SDK for the Galileo so that developers can integrate its functionality into iOS apps or other hardware. The Galileo work with the iPhone 4S, iPhone 4, and iPod touch 4th generation and can be controlled by the iPhone 4S, iPhone 4, iPad 2, iPad 3, iPod touch 4th gen, and any web browser.
Kickstarter backers get the Galileo first in June for $85, after which the device will be retailed for $129.95.
[via TUAW]