Motorola XOOM rooted already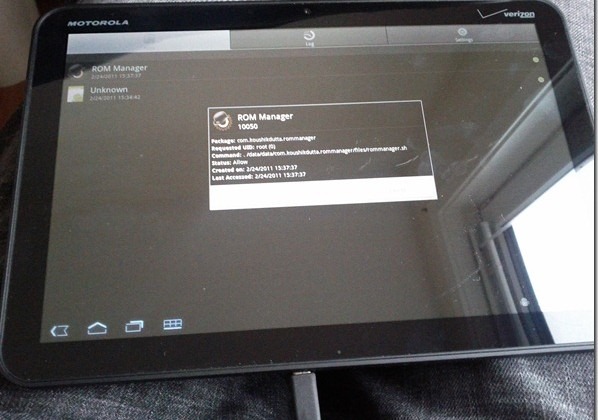 Motorola's dislike of Android modders tweaking their toys was one of the potential downsides to the XOOM we mentioned in our review, but it seems the hacking community didn't get Motorola's memo that they should leave well alone. The XOOM has only been in the wild – officially – for less than a day, and already its been rooted.
It's the handiwork of Koush, who had to compile a Tegra 2 compatible kernel from third-party sources – since Motorola hasn't released the XOOM kernel yet – and then figure out a root from that. Now it's a relatively straightforward 15 step process.
He also took the time to build a recovery for the XOOM, but thanks to the non-functioning microSD card slot, which is waiting on a firmware update to enable it, it's not been made public yet. Now, let the Honeycomb hacking begin.
[via Android Community]