Motorola XOOM 3G and WiFi pre-orders open; Ships in UK April 9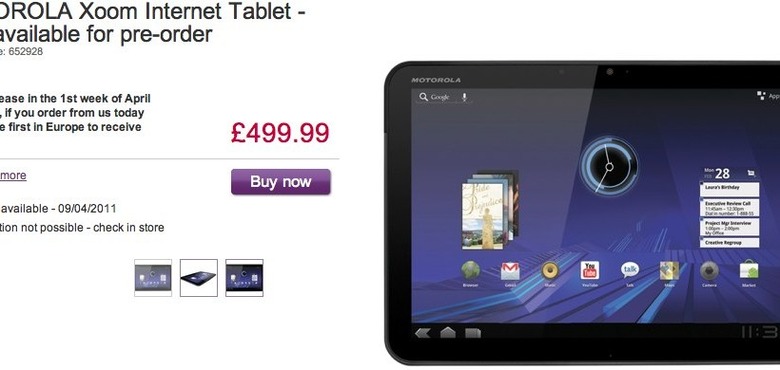 Pre-orders for the Motorola XOOM in both 3G and WiFi-only versions have begun in the UK, with the WiFi version expected to ship on April 9 2011. Having been priced yesterday, the XOOM WiFi has now got a shipping date; retailer PC World claims that "if you order from us today you'll be the first in Europe to receive one."
Meanwhile, Carphone Warehouse has put up an order page of its own for the Motorola XOOM 3G, priced at £599.99 for the unlocked, contract-free version of the Honeycomb slate. That's a £100 premium for the 3G modem; the XOOM 3G is also listed as currently out of stock – the retailer still says it will ship in April – but we're guessing carrier subsidies might be available closer to launch.
The April date means that the XOOM will follow almost two weeks after Apple's iPad 2 goes on sale in Europe, which is expected on March 25. More on the XOOM in our full review.