Motorola Oasis Bluetooth headset hands-on and first impressions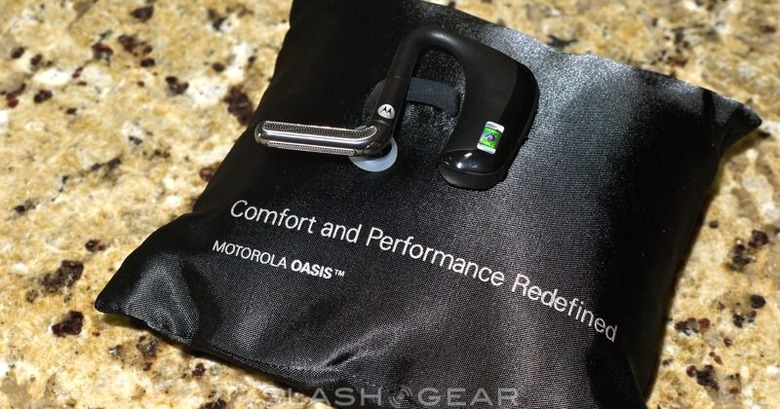 Motorola's Oasis Bluetooth headset has dropped onto our desk; along with the company's promise that it's the most comfortable we'll ever wear. Looking a little like a prop from Star Trek, the Oasis has a Voyager Pro+ style boom microphone and an over-the-ear battery block, but it's Motorola's testing on around 500 different ears that they say has given them the edge over Plantronics, Jawbone and others.
That's not to say it's lacking in technical specs, however. The only glaring omission is A2DP; otherwise you get MultiPoint for dual simultaneous connections, DSP that can supposedly cut through twice as much noise as rivals, and a battery good for six hours of talktime.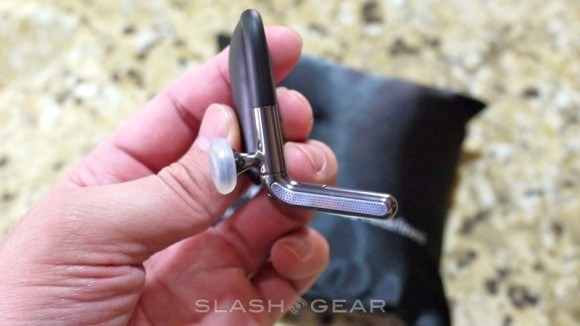 First impressions are that it's certainly comfortable, and while it might look on the delicate side the build quality is high. Sound quality is also particularly strong; we need to spend more time testing, but our initial take is that it will be good competition for the Plantronics Savor M1100 we reviewed earlier in the week. It remains to be seen whether fit and performance match up to the leaders in the Bluetooth headset space, of course. We'll be putting the Oasis through its paces – particularly in terms of battery life and wind resistance – over the next few days for the full SlashGear review.