Jawbone ICON Bluetooth Headset Review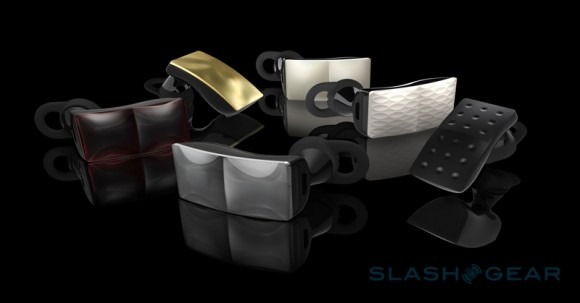 Aliph's last premium Bluetooth headset, the Jawbone PRIME, hit the market back in April 2009 with a mixture of decent sound quality and distinctive looks, and quickly grabbed a place as our favorite mainstream hands-free kit. Now the company is back with a new, smaller version, the Aliph Jawbone ICON; check out our review after the cut.
Compared to the Jawbone PRIME, the new ICON is obviously shorter in length (though a little broader across). Aliph has made a name for themselves with distinctive finishes, and the ICON is no different: rather than just offering various color variants, the headset is available in six different color/texture pairs. Our review unit ("The Thinker") has a circular texture and matte silver finish, but the ICON also comes in a more sober, embossed gunmetal all the way through to red-tinted acrylic and satin-finish liquid gold.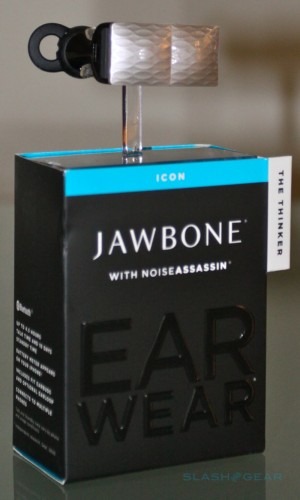 Controls are minimal, with a multifunction button well placed along the back edge of the headset, a microUSB port – a first for Aliph – next to it, and a hardware power switch on the inner side. The status LED has also been moved, and now surrounds the Voice Activity Sensor (VAS), the small stud to the front of the ICON that Aliph use to pick up speech vibrations from your cheek and help cut down background noise.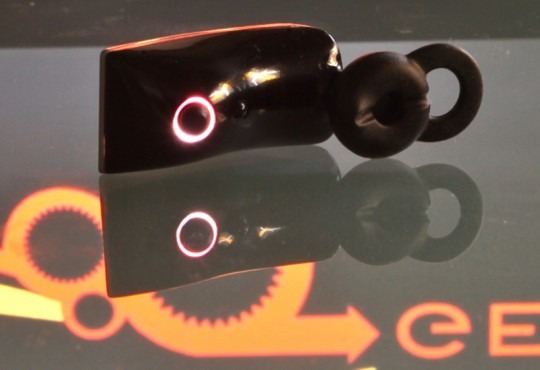 That new software deserves a mention, and in fact Aliph is particularly proud. The company has apparently rebuilt their code from the ground-up – including v2.5 of their NoiseAssassin DSP – and they reckon its made the ICON more responsive than previous Jawbone headsets. It also makes for a more future-proofed headset; Aliph is also launching a companion website (currently in private beta), MyTALK, which will allow ICON owners ((including all future Jawbone headsets) to update their headset's firmware as new versions are pushed out. The included, USB cable not only plugs into the (also included) AC adapter, but hooks the ICON up to MyTALK.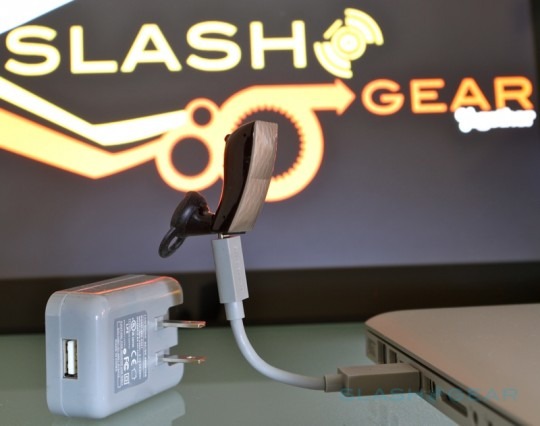 Once you're registered and logged in, you can do more than just check for new firmware. From launch Aliph expect users to be able to use MyTALK to customize the so-called AudioApps – the ICON's voice prompts – not only between different languages (French, German and Spanish) but different personalities such as "flirty", "sexy" or "fierce". There's also DialApps, a more straightforward way to assign a speed dial to the multifunction button; as well as picking from your regular contacts, you can also choose to set one of various directory assistance services together with access to the Jott and Dial2Do subscription-based hands-free assistance services (which offer things like voice-to-SMS and Facebook text-to-speech).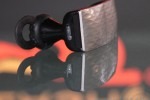 Unlike the Jawbone PRIME, which could still be a little precarious without the ear-loop thanks to the length of its boom-arm, the Jawbone ICON is sufficiently short to be comfortably secure using only the in-ear grips. We wore the ICON on a walking weekend and at no point did it feel precarious or loose. Aliph provide the snap-on ear-loop; together with three "Fit" earbuds (that slot into your ear with a twisting motion) and four regular earbuds. It's particularly handy if you wear glasses or sunglasses, which can often cause problems with regular ear-hooks. Once in place, unlike some Bluetooth headsets the ICON's controls can be readily pressed without sending jabbing pains down your ear canal.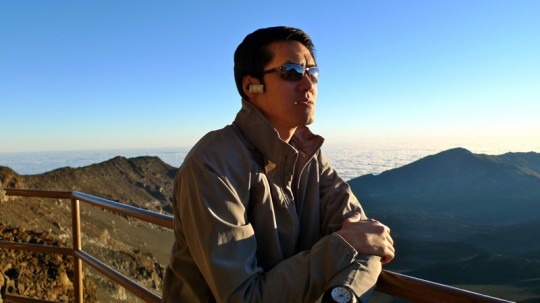 That's partly because Aliph have done away with dedicated volume controls, instead leaving the ICON to manage audio itself. While other headsets have promised similar, the ICON actually normalizes volumes in what the company call "Active Dynamic Range Management"; all that's important in our experience is that it works surprisingly well, both between calls in differing volume environments, and on conference calls where multiple participants are at distinctly different volumes. In fact audio quality as a whole is excellent, for both wearer and those on the other end of the line, along with similarly strong range. Aliph quote up to 33 feet (10m) range, but we squeezed out 50 feet (with line-of-sight) before some crackling set in. Usually Bluetooth headsets don't react well to your cellphone being in a pocket on the opposite side of your body, but we had no problems with that, either. The ICON also supports Multipoint, meaning you can pair it with two Bluetooth devices – such as a cellphone and a laptop – simultaneously.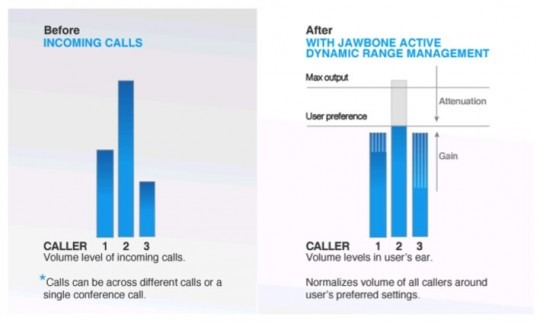 So is it perfect? Not quite. The obvious sacrifice when you shrink a headset down is battery life, and while Aliph quote up to 4.5hrs use from the ICON that's a couple of hours less than the chunkier Plantronics Voyager Pro. We'd also liked to have seen Aliph slim down the ICON's thickness: it's short and narrow, yes, but that makes the amount by which it protrudes from your ear all the more noticeable. A2DP support (combining the stereo channels into mono, obviously) is also notable by its absence, though Aliph promise that will arrive in a user-upgradable firmware update.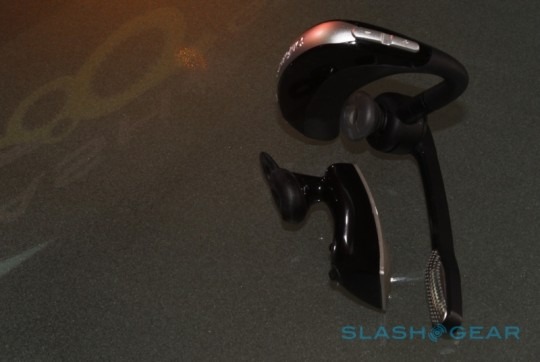 Finally, we found the user experience differed in some ways quite distinctly depending on which handset you used the headset with. Aliph have obviously designed the Jawbone ICON with the iPhone in mind; when paired with Apple's smartphone, you even get a battery icon on the iPhone's status bar, showing how much charge the ICON has left. We also had better results with Aliph's quick-connect/answer feature with the iPhone: if you have the ICON turned off and receive a call, you can flick the power switch and the headset will automatically connect and answer the call before it hits voicemail. That's the theory, anyway; with an iPhone 3GS we had no problems, but the experience was far different with Google's Nexus One; the ICON was never fast enough to catch the call before voicemail kicked in, and in several of our test calls failed to re-connect altogether. Aliph is aware of this issue and they're actively working towards a swift resolution.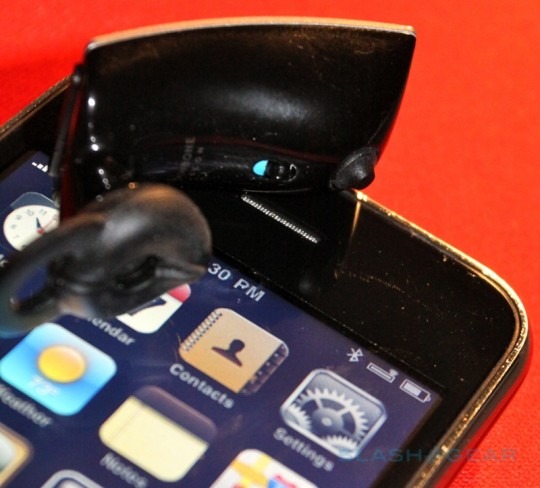 Nonetheless, in general use (i.e. when not racing to answer a call) we had few problems connecting and using the Jawbone ICON with various handsets, and were consistently impressed by the audio quality. We'd say, in fact, it's pretty much on a par if not better than the already excellent Plantronics Voyager Pro, and with a welcome volume boost over the Jawbone PRIME. At the moment, Aliph intend to put the ICON on sale alongside, rather than instead of, the PRIME, and there's no talk as yet of a price reduction from the latter's $129. Given the Jawbone ICON is $99, that it's audio quality is stronger, its fit more comfortable and it has more flexibility thanks to Aliph's MyTALK system, it should come as no surprise that – unless pure battery longevity is core requirement – we'd recommend the ICON over the other two headsets. Get Your ICON on at Jawbone.com!