Plantronics Savor M1100 and Voyager PRO+ Reviews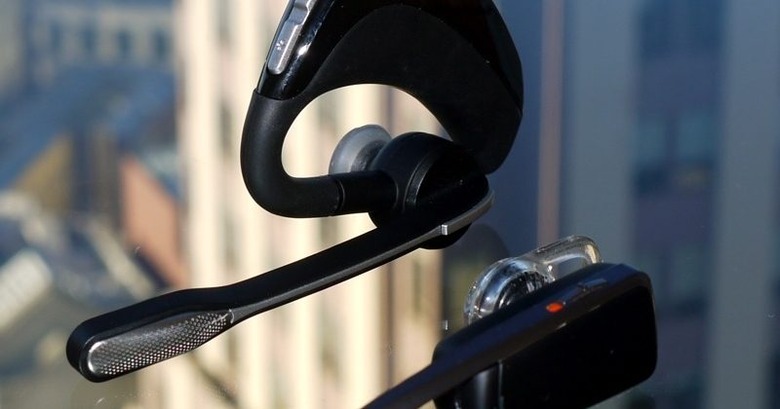 Plantronics continues to plug away at the Bluetooth headset market, and while there are plenty of super-budget models out there, the company still reckons there's a higher-tier of premium buyers looking for the very best in wireless performance. Into that niche drops the new Plantronics Savor M1100, which blends voice control with a audio-controlled companion service called Vocalyst, as well as an update to the well-received Plantronics Voyager Pro, the Pro+. Check out our full reviews after the cut.
Plantronics believe the key to the premium market is enabling straightforward multitasking with solid audio performance, hence the Savor M1100's triple-microphone array and the bundled one year subscription to the new Vocalyst service. Bearing the company's A-frame design, the Savor is a reasonably short and – at 9g – lightweight headset, though it's surprisingly thick; Plantronics tells us that's to accommodate the larger battery required for the three microphones, though the M1100 still tops out at 4hrs talktime.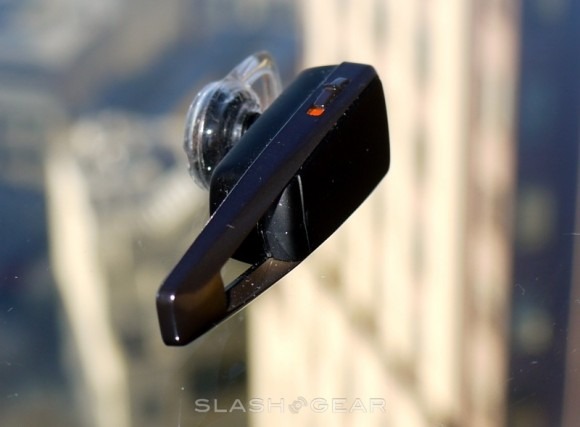 Controls include a physical power switch, which we always approve of, together with a volume rocker, a call answer/end button and a dedicated voice command button. The three omnidirectional microphones are equally spaced along the fascia, and there's a microUSB port for power (you can also use the headset while it's recharging). We remain unconvinced by Plantronics' gel ear-tips, though many people have no problems with them.
In general use, we can't much fault the Savor M1100's performance. Plantronics have implemented their latest AudioIQ3 system, and it does a brilliant job of cutting out background noise while leaving your voice not only audible but natural as well. It falls slightly short of the Voyager Pro+ (more on which later) for overcoming ambient sound – then again it's also a significantly smaller headset – but the DSP is kinder to the tone of your voice. Although it's a mono headset, Plantronics has added A2DP stereo connectivity so you can hear both channels of music in the same ear.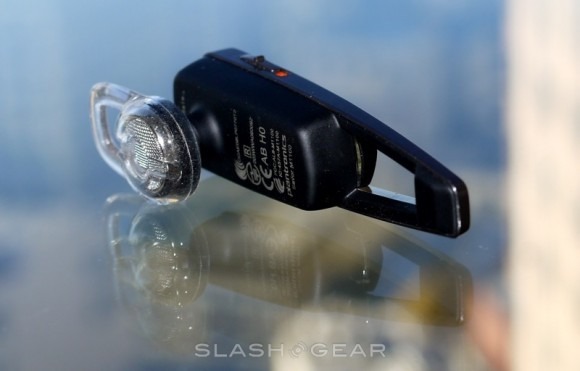 Paired with an iPhone, you also get a second battery gauge in the status bar of the phone to show the Savor M1100's current charge. However we did have an issue keeping the Savor connected with a Motorola DROID X; the headset would sporadically disconnect, forcing either a manual reconnect or, at times, that we delete the pairing altogether and then repair them.
The M1100 has ten pre-programmed voice alerts, covering everything from power and battery status, connectivity and even an estimate of how much talktime you have left. Meanwhile there are also ten user voice commands it can recognize, from the basics – "answer", "ignore" and "check battery" – to "redial", "Call Information" (which dials Bing 411) and "Call Vocalyst". The latter two are US-only at present.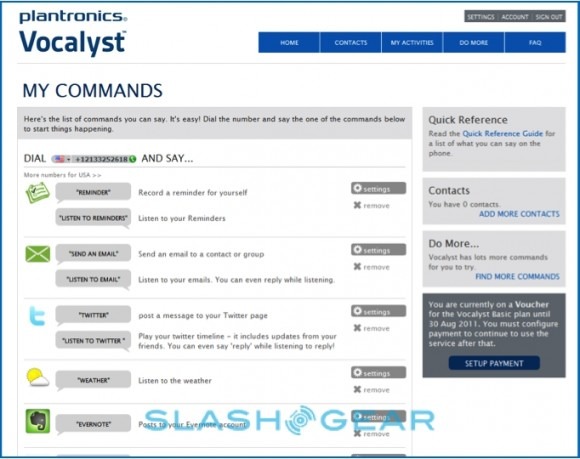 Vocalyst is Plantronics' branded voice-control service, built on top of Dial2Do recognition technology, and the Savor M1100 comes with a year's subscription. It requires some setup online first – to register various email and other accounts, for instance – but once that's done it's designed to be solely operated by voice. You can tap the voice command button and say "send an email" or "listen to email" and either dictate a message or hear your inbox read out, say "Reminder" and dictate a memo that's automatically transcribed and emailed to you, or even hear and post Twitter messages. News, sports, weather and finance headlines can be read out, you can send new notes to Evernote, and if you have a BlackBerry or an Android device there's a free app that will read your SMS messages too.
It all works surprisingly well, and we found the emailed reminders to be particularly useful. Voice-to-text transcription accuracy is, as ever, dependent on how clearly you speak and how common the words are; we wouldn't want to dictate a review and have it publish as-is, but for general use and shooting out email replies it's reasonably effective. Plantronics hasn't yet confirmed how much ongoing Vocalyst subscriptions will be once the included twelve months expire. On the downside, we found it was reasonably easy to run down the Savor M1100's battery by taking advantage of Vocalyst's capabilities.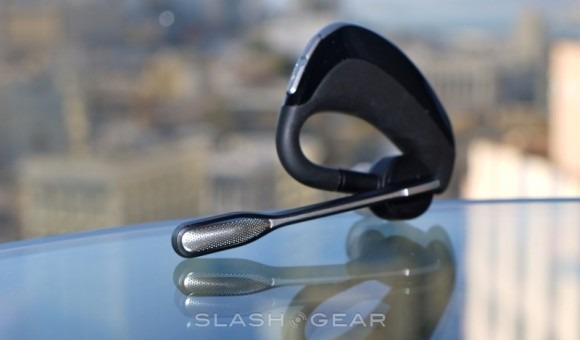 As for the updated Plantronics Voyager Pro+, there are only relatively minor changes in comparison to the model we tested all the way back in April 2009. The company has added in the same enhanced voice alerts and voice prompts from the Savor M1100, together with bundling the Vocalyst service. They've also slightly changed the microphone grill, which apparently some users found could catch on their beard or mustache.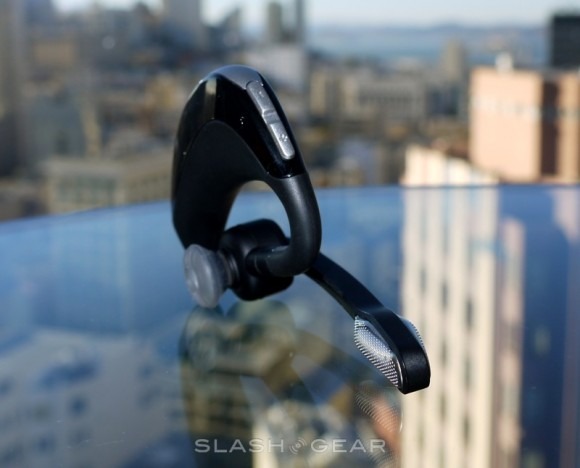 Nonetheless, it's tough to improve on a near-perfect product when it comes to comfort, quality and design, and we remain significantly impressed by the Voyager Pro+. It too gets the iPhone battery gauge, and we didn't have any issue keeping it paired and connected with the DROID X. Battery life is also stronger than the Savor, at up to six hours (a figure we've found to be accurate).
Both new models are priced at $99, and as ever it comes down to fashion and usability as to which should get your credit card details. The Voyager Pro+ remains our choice for battery life and overall performance in difficult environments; we also prefer the fit of its over-the-ear design. It's hardly discrete, however, and the Savor M1100 is smaller, weighs half as much and – unless you're in a particularly noisy place – can keep up with the Pro+'s audio quality. On the downside, it requires more frequent charging. Generally speaking, everyday users would probably be better served with the smaller Savor M1100, saving the Voyager Pro+ for those making more hands-free calls. Either, though, is a safe and flexible choice.