Moto Z3 specs: 5G and Android familiarity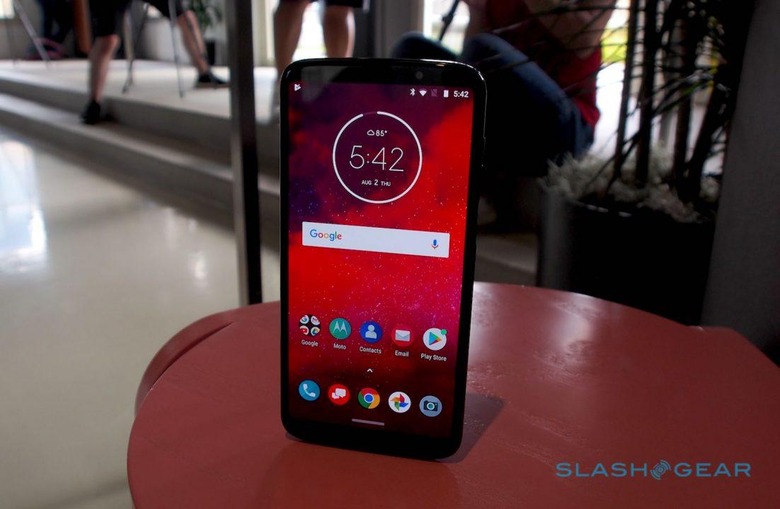 There's a new Android smartphone on the block, and as always our attention turns to the Motorola Moto Z3 specifications to see how it holds up at this point in 2018. Announced today as the first 5G-upgradable smartphone – courtesy of a 5G Moto Mod, rather than the onboard radio – the Moto Z3 straddles a tricky line between the cutting-edge and the familiar.
Indeed, those who have been watching the Android segment for a while, and Motorola specifically, may find they recognize a lot about this particular smartphone. While the 5G connectivity may be the headline feature, the rest of the specs aren't nearly as impressive.
Hello again, Moto Z3 Play
As the names might suggest, there's plenty of overlap between the Moto Z3 Play which was announced – and released – some weeks ago, and the new Moto Z3. Both have a 6.01-inch 2160 x 1080p Super AMOLED display with 18:9 resolution; both use Gorilla Glass 3 to protect that touchscreen. The handsets themselves are splash-resistant, though not fully waterproof.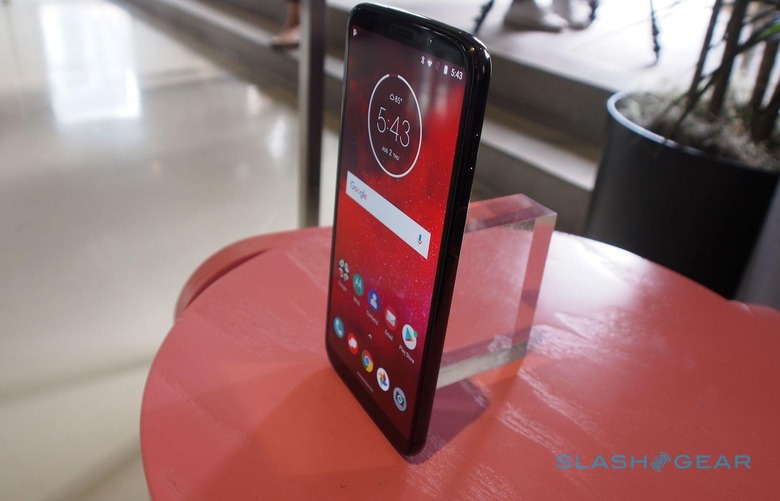 There's 4GB of RAM and 64 GB of onboard storage, with a microSD slot to augment that. Both fingerprint unlocking and face unlock are supported on both handsets, and there's a non-removable 3,000 mAh li-ion battery that charges via USB-C. With a 15W Motorola TurboPower charger, you're looking at half a day's power in 30 minutes of charging. You don't get a 3.5mm headphone jack on either phone, just a USB-C to 3.5mm adapter in the box.
It's not all a re-run
Indeed, it might be easier to look at the differences between the two phones, rather than compare the similarities. The biggest is the processor: the Moto Z3 Play has a Snapdragon 636, from Qualcomm's mid-tier of chipsets. The new Moto Z3, meanwhile, steps that up to a Snapdragon 835.
It's still not the cutting edge of Qualcomm's silicon, to be blunt. We've seen plenty of Android smartphones launch with the Snapdragon 845 this year already, and we're expecting Samsung to use that chipset again for the Galaxy Note 9 next week.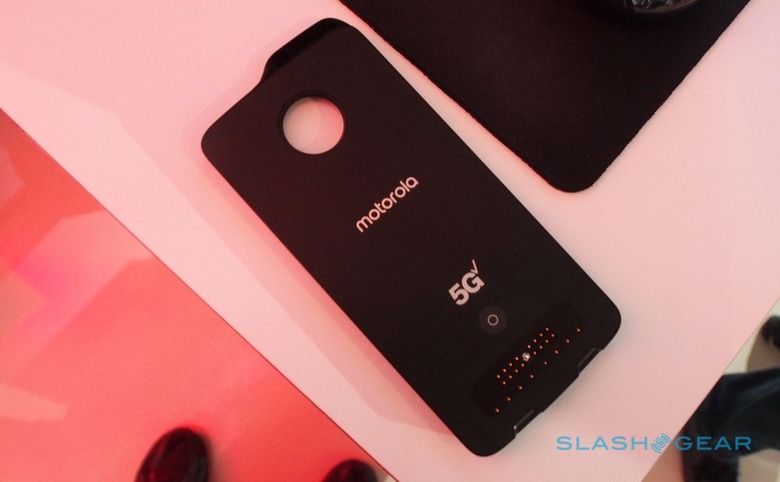 The other notable change is the camera. The Z3 Play makes do with a 12-megapixel camera on the rear, paired with a 5-megapixel sensor that just supplies depth information. The Moto Z3, however, gets a 12-megapixel f/2.0 color camera and a 12-megapixel monochrome camera, each using laser autofocus. There's 4K Ultra HD video recording at 30fps, too, plus slow-motion.
On the front, there's an 8-megapixel camera with f/2.0 optics and a wide-angle, 84-degree lens. That can record up to 1080p 30fps video, and also has a variety of face filters and beauty filters.
5G is the key
If the Moto Z3 isn't the star of the show, what is? Undoubtedly it's the 5G Moto Mod, the first production-ready implementation of 5G, using Verizon's work-in-progress network. It'll be compatible with all Mod-supporting Verizon phones, Motorola says.
Why might you want 5G? A big chunk of the appeal is speed: Motorola is using Qualcomm's X50 5G modem, with millimeter wave spectrum support for vastly faster downloads and uploads compared to 4G LTE. Latency is cut, too: that pays dividends for gaming, but will also be vital when it comes to mobile virtual reality and augmented reality.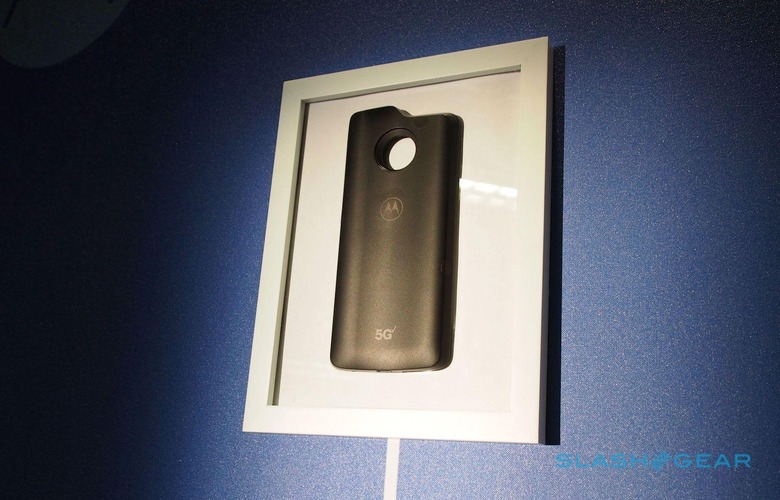 If 5G is so great, why isn't it built in?
The reason for Motorola using a Moto Mod rather than just making a natively 5G-capable phone is pretty simple: initially, only a minority of people will be able to actually take advantage of it. Verizon will light up four 5G markets before the end of the year – Houston, Los Angeles, Sacramento, and a yet-to-be-named city – but if you don't live in one of those areas you'll be stuck with regular old 4G LTE at best. Considering even Qualcomm's shrunken 5G modems are still fairly large, that would be a sizable heft penalty for something few would actually be able to use.
The other advantage is power. Qualcomm has talked up the relatively low power consumption of the X50 modem, but there's no denying that adding another radio to a phone might have a hit on its battery life. So, the 5G Moto Mod bakes in a 2,000 mAh battery of its own, to augment the Moto Z3's 3,000 mAh battery.
Now for the biggest downside. The 5G Moto Mod won't be available at the Moto Z3's launch, oddly: the phone will hit shelves on August 16, priced at $480, but the 5G add-on won't even get a price until later in the year. There's no real hurry there, though. Verizon doesn't plan to launch its mobile 5G service until sometime in 2019.