Qualcomm 5G aims for biggest brands in mobile gadgetry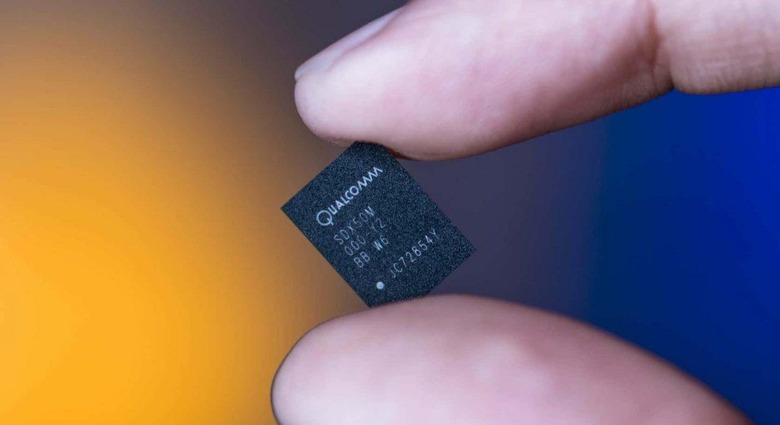 Qualcomm is celebrating something of a win today. As we're barreling toward a 5G future, Qualcomm has been attempting to sell its OEM partners on its Snapdragon X50 5G NR modem family. The company unsuprisingly wants this hardware at the center of the first 5G devices we'll see roll out over the next couple of years. Today, Qualcomm announced a fairly major victory on that front.
In its announcement today, Qualcomm names a grand total of 15 OEM partners that have committed to using the Snapdragon X50 5G NR platform as the basis of their 5G-compatible devices. The list includes manufacturers like ASUS, HMD Global (which is currently making phones under the Nokia brand), HTC, LG, OPPO, Sony Mobile, Xiaomi, and ZTE. We won't see these devices begin to hit shelves until 2019, but that may as well be right around the corner when we're talking about the roll out of a new network standard.
In the more immediate future, Qualcomm also revealed that a number of different mobile operators have agreed to use the Snapdragon X50 platform as the basis of their mobile 5G NR trials this year. The list comprises carriers from all around the world, including three of the big four here in the US (Verizon, AT&T, and Sprint), Deutsche Telekom, British Telecom, China Mobile, Orange, Vodafone Group, and Telstra.
Make no mistake, this is a big achievement for a company that stands to make a lot of money from the adoption of 5G technologies, but noticeably absent from the list of Qualcomm's OEM partners are some of the biggest phone makers in the world. It would seem that Qualcomm still has to woo the likes of Apple and Samsung, and those are two important manufacturers to have on board from the perspective of market share alone.
While we could very well see Samsung use Qualcomm's 5G modems in its future phones, an ongoing partnership with Apple may not be such a sure thing. Recent rumors claim that we might see Apple dump Qualcomm entirely with its 2018 iPhone, which means that we wouldn't see Apple as a hardware partner for this launch in 2019. That would be a fairly big setback for Qualcomm, as it would be losing one of the more popular phone manufacturers on a worldwide basis.
With or without Apple on board at this early stage, Qualcomm is still viewing this as a big win. "2018 will be a big year for Qualcomm Technologies and the mobile industry overall as we work to execute on the agreed upon 5G NR specification," Qualcomm president Cristiano Amon said today, noting that its success with 3G and 4G LTE puts in a good position as companies prepare to launch 5G networks. If nothing else, this is a pretty concrete indication that work on 5G networks and devices is about to speed up, and that's definitely an exciting thing.