Motorola has officially teased the addition of a wood backing option for its Moto X smartphone. The option has long been rumored to debut at some point before year's end, with the first estimates of Thanksgiving being a bit quick on the trigger. A revised, Q4 release date range for wood backs surfaced around then, and it looks like that one is going to pan out sometime in the next few days.
The teaser came by way of a Google+ image post from Motorola Mobility. The post from this afternoon advises would-be do-it-yourself-ers to "Put this DIY project on hold. Trust us." The image depicts a wood grain slab with cutout markings for a Moto X, emblazoned with Motorola's signature circle and stylized "M".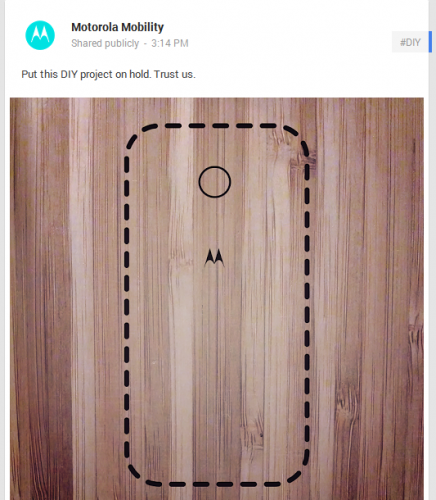 The Moto X has been known since its debut as a highly customizable device in terms of the exterior appearance. In most stores you can only get the phone in black or white. But through the company's Moto Maker purchase interface, customers can decide on a big range of color combinations.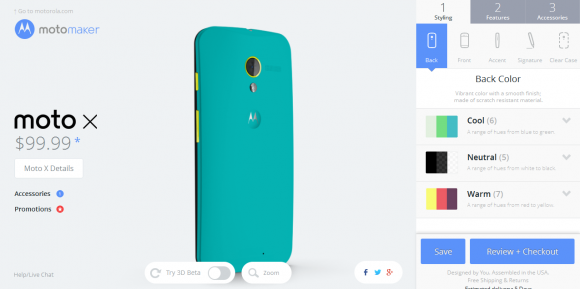 The interface lets you select your own back color, front color and accent color. You can add your own insignia, and you can opt for a clear case. The wood backing options will likely add real rosewood, ebony, teak, or bamboo backing options.
SOURCE: Gigaom