Motorola lends name to Binatone devices to launch "VerveLife"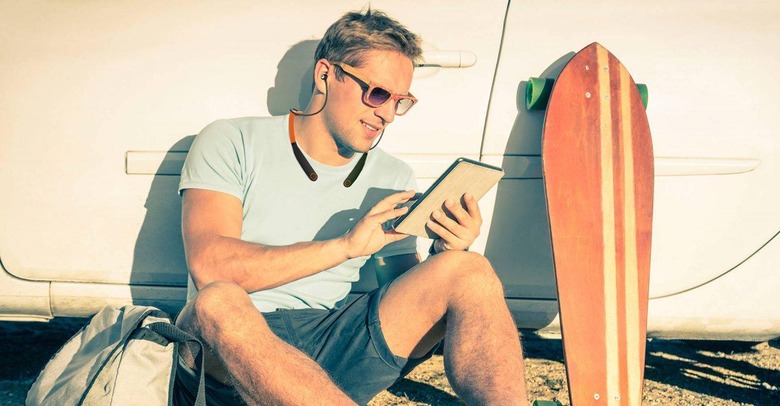 A number of devices launched by Binatone have been released with Motorola's brand front and center. Binatone has licensed the Motorola Mobility name and brand for these devices, each of them part of a new VerveLife collection of wearables, wireless, waterproof devices. The first set of devices in this collection are for music or for recording video.
The first devices in this collection are the VerveLoop+ wireless earbuds. These earbuds are sweat and waterproof and are made for on-the-go users. They work with built-in rechargeable batteries that are said to last up to 10-hours at a time.
VerveOnes and VerveOnes+ are also wireless earbuds – wireless stereo earbuds "completely free of wires" in this case. These earbuds are made to be compatible with Siri for iPhone and Google Now (OK Google commands) for Android devices. These buds have "HD quality sound", whatever that means, and work with 12-hour battery life.
VerveRider and VerveRider+ are "collar-style" earbuds that work with a curved bar between them so that you can wear them around your neck while they're not in your ears. These buds have HD sounds, too, and 12-hour battery life to boot. You'll have Siri and Google Now compatibility and, with the + model, sweat and waterproofing. Basically these have the same specs as the VerveOnes, only here they're connected.
Then there's the VerveCam+, a "wearable, social, livecasting camera" with 2.5k HD motion video, and photo capture. You'll be able to work with this device's companion app on your smartphone to edit video, and this camera is able to livestream to YouTube right out the box. There's a waterproof case available for this camera, as well as a universal mount, bumper, lanyard, and "wearable clip" – and more mounts will be coming soon.
"We are proud to launch VerveLife, a collection of wearable, wireless and waterproof devices designed to give ultimate freedom for on-the-go lifestyles," said Dino Lalvani, CEO and Chairman, Binatone Global.
"Wireless devices need to offer busy, social lifestyles uncomplicated solutions on the move, and we are thrilled to deliver on this with smart, interconnected wireless devices that bring freedom to lives – whether it's listening to music, staying in touch or livecasting video on the go."
Pricing and release dates have not yet been revealed. BONUS: Remember the last time we spoke about Binatone?