Motorola DROID 5 Leak Shows QWERTY Slider Reborn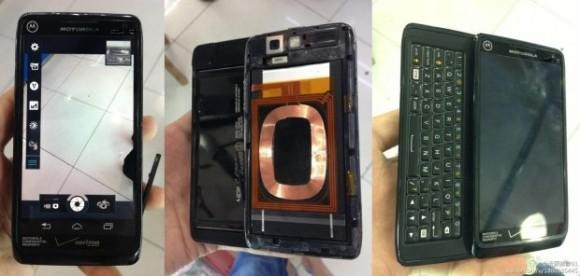 If touch keyboards aren't your thing, new pics leaked today that supposedly show the Motorola Droid 5 sporting a QWERTY slider keyboard ought to pique your interest. The photos show the slider lacking the capacitive buttons the previous gen phone had with the addition of wireless charging and a shockproof water resistant design.
Other features the Droid 5 are slated to have include NFC and a dust resistant casing. Plus, it's bringing over the 5-row laser cut keyboard from the Droid 4 without any apparent changes. The screen looks to measure between 4.3-inches and 4.5-inches.
Also clearly visible are the Verizon 4G LTE logos, giving those who really, really love hardware keyboards reason to be happy–this is another higher-end option for those who wish to run Android like the LG Enact, which was just announced yesterday.
That's pretty much all we know at this point. Availability and pricing information weren't a part of the leak. But rest assured, we'll keep you abreast of any new details as we come across them. You can see the larger versions of the leaked photos for yourself below.
VIA Engadget