Motorola CEO Hints At Plans For Patent Offensive Against Android Rivals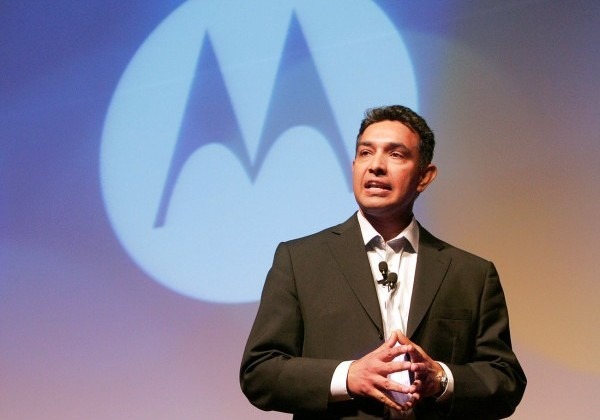 Motorola CEO Sanjay Jha may have just revealed that the company has plans to battle its own Android brethren by going on the offensive with its massive IP portfolio. This comes at a time when the platform's manufacturers are struggling to defend against attacks from rivaling platforms. Apple is in the midst of an attack on Motorola, HTC, and Samsung, while Microsoft has already won royalties from HTC. The conflicts have even elicited a recent spat between Google and Microsoft.
Hence, it was a bit surprising when Jha hinted at Motorola's plans during a keynote at the Oppenheimer Technology & Communications conference. Although still on the defensive against Apple, which has recently filed in Europe for an injunction on the XOOM tablet, Motorola doesn't seem to have a problem with attacking other Android makers with its massive patent portfolio once things "settle down."
"I would bring up IP as very important for differentiation (among Android vendors). We have a very large IP portfolio, and I think in the long term, as things settle down, you will see a meaningful difference in positions of many different Android players. Both, in terms of avoidance of royalties, as well as potentially being able to collect royalties. And that will make a big difference to people who have very strong IP positions," said Jha.
Motorola has been one of Google's key partners in Android and has been around the longest, but it's also the one that has seen the least growth when compared to Samsung and HTC. This method of "differentiating" itself means that it will be wielding its patent portfolio to attempt to collect royalties from other Android makers or prevent them from using certain innovations. It appears the mobile patent war is just beginning.
[via TechCrunch]