Motorola CEO exits Lenovo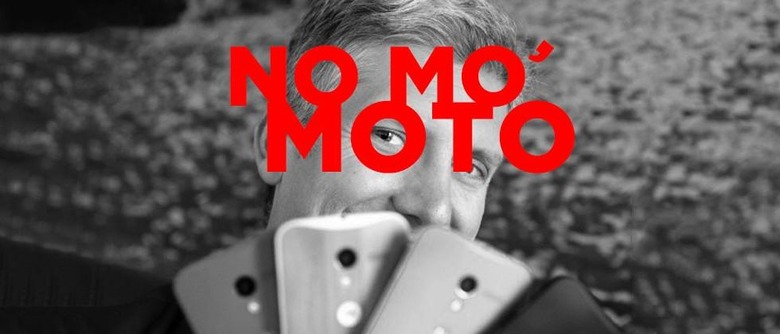 We may receive a commission on purchases made from links.
Lenovo is reorganizing its innards a bit, and with the mix-up goes Motorola CEO Rick Osterloh. This change has Osterloh out as President and CEO barely 2-years after it was announced that he would be taking the president role ahead of Lenovo's acquisition of Motorola. Back then, former Motorola CEO Dennis Woodside had left the company to become the COO of Dropbox – where he remains today. This news comes about a month after Lenovo announced they'd be de-emphasizing the Motorola brand.
"Rick Osterloh has decided to leave Motorola Mobility," said a Lenovo PR representative. "His steady leadership since Lenovo's acquisition is appreciated and Lenovo wishes him continued success in the future."
Lenovo also made a number of announcements about reorganization within the company.
Lenovo has announced that they'll be expanding their PC unit to become their new "PC and Smart Device Business Group", a unit which will include all tablets, "phablets", and smart home products made by Lenovo. This includes devices running Windows, Android, and Chrome OS.
This PC and Smart Device Business Group will be led by Gianfranco Lanci, Lenovo Group President and COO. Lanci will continue to report to Lenovo's Chairman and CEO, Yang Yuanqing.
Motorola will continue to handle smartphones, while it appears that Lenovo will handle everything else.
This information comes from Lenovo where they also note that Xudong Chen and Aymar de Lencquesaing become co-presidents of MBG (Mobile Business Group), reporting to Yuanqing Yang.
According to Lenovo, "the Motorola Mobility teams that currently report to Osterloh will now report under de Lencquesaing, who will become Chairman and President of Motorola."