Motorola Atrix 2 Leaks Again, Shows A New Motorola Lapdock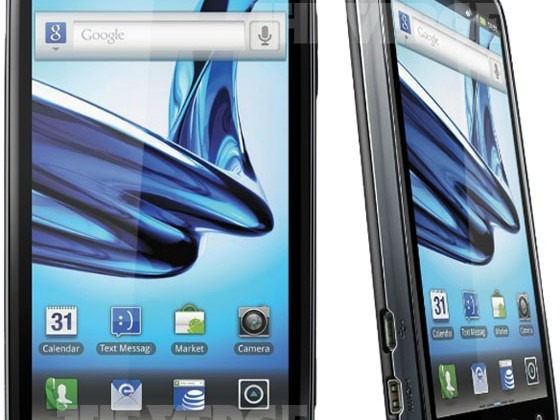 The juicy and exciting Motorola leaks just keep on coming this week. We now have the official press images for the upcoming and recently leaked Motorola Atrix 2. We can now confirm the naming will indeed be the Atrix 2 — not the HD, and Motorola is also preparing a fancy new "Lapdock 100" to launch along with the new Atrix 2.
We've seen plenty of the Motorola Atrix 2 over the past few weeks and even a full hands-on yesterday. Sporting a 4.3" qHD 960 x 540 display, a yet unknown but most likely TI OMAP 4 series dual-core processor said to be running at 1.2 GHz, 1GB of RAM, 8GB internal storage and more. Sadly it will only come with a 2GB micro-SD card but as always that can be expanded. Sources have also confirmed the 8 MP camera around back with 1080p video capture and a 2 MP front camera for video chat capabilities. In what has to be the biggest con and definitely a surprise — the Atrix 2 will not support AT&T 4G LTE. Instead they've opted to just run with HSPA+ instead.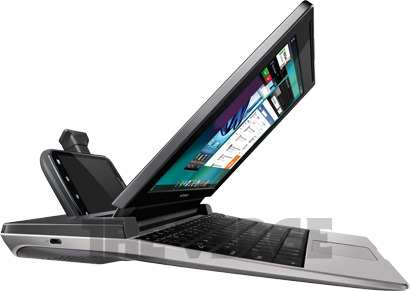 The fancy new Lapdock 100 pictured above will be the laptop accessory to replace the previously launched dock that came with the original Atrix. Looking a bit different than the models we've seen thus far, and seems to be a bit chunky. With a unique curved design for a comfortable typing experience, as well as being shrunk to just 10.1" rather than 11.6" like the last it will also be more portable while offering better battery life. Based on the image above and leaked details, the new Lapdock 100 will support a cable plug system for connection rather than docking a phone into the device.
The just leaked Motorola RAZR should be able to take advantage of the same Lapdock 100 being offered and hopefully more smartphones to follow will too.
[via Thisismynext]