Atrix 2 For AT&T Gets Felt Up On Film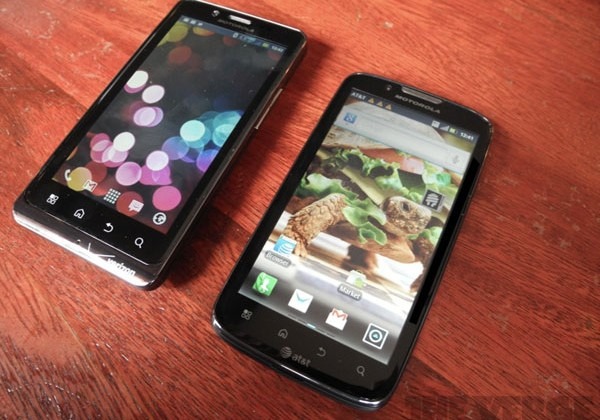 A few days back we were taking a gander at some pics of a new Motorola smartphone that is codenamed the Motorola Edison, thought to land as the Atrix 2. The smartphone looks very nice and the gang over at This is my next have landed a version of the phone to play with. They were nice enough to shoot hoards of pics for us to peruse and offer some hands on impressions to boot.
The phone reminded them of the Droid Bionic with some of its features and specs, but the Atrix 2 has some tricks of its own. One of the most important things is that Motorola has left the oft maligned PenTile pixel arrangement screen of the Bionc behind and went with a new 4.3-inch qHD LCD on the Atrix 2. Other than the screen, the smartphone has a 3.5mm headphone port and a second mic on top. That second mic would be for noise cancellation. It has a dedicated camera button as well and micro USB port and HDMI ports on the left side.
The camera sensor itself is an 8MP unit that has a LED flash and captures 1080p video. The Atrix 2 has Android 2.3.5 onboard and apparently includes the crapware you expect from AT&T. This is my next says that it has been told much of that crapware can be removed by the user. Most is a very subjective word though so what can and can't be removed is unknown. The processor is said to be a 1GHz OMAP 4 and it has 8GB internal storage and a microSD card slot for expansion.
[via Android Community]