Motorola and Boost Mobile Triad of Mid-Range Phones Available Now in Earnest

You may remember each of the following devices: the Motorola Clutch + i475, Motorola Theory, and Motorola i412, from back when we visited the Motorola event in NYC on the 9th of June. What we've got here is three devices offered up by Motorola as high-quality builds on affordable unique mobile OS options on Boost Mobile. You'll get non-contract wireless service and unlimited monthly plans that will fit your pocketbook, and they're on sale now!
Check each of these out in short: first, the Motorola Clutch. It's a walkie-talkie functional device that works on Nextel Direct iDEN networks that connect you with all of your contacts at the push of a button. You'll also be able to work with thread messaging and a lovely QWERTY keyboard that'll allow you to rock and roll text-o-rama all night long.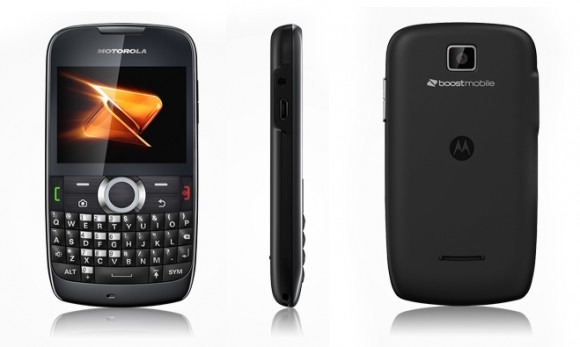 The Motorola Theory is a device that's got a high-finish premium design that they're calling Sleek and Sophisticated, and we'd agree! Again you'll get a lovely QWERTY keyboard, a 2.4-inch color QVGA screen, threaded messaging, and instant messaging and web browsing. This'll be sweet with the unlimited plan you'll be grabbing with the handset.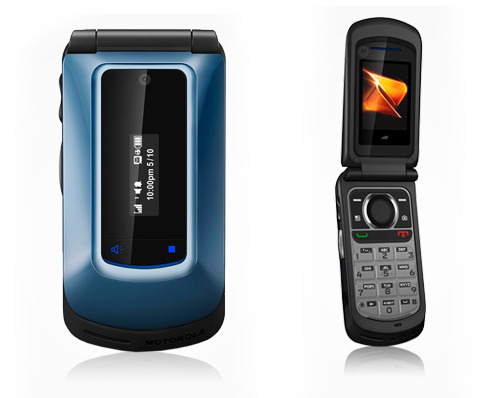 Finally there's the Motorola i412, a small phone with a large battery: rolling in with a 1130 mAh battery giving you up to 3.4 hours of talk time and 4 days of standby, allowing you the modern full day of action as all good high-end phones should have. You'll also be able to use Java enabled apps and games including packaged sports, weather, and stock apps for your pleasure.
Go out and get em! We'll be checking them out for you too soon!