Motorola abandon Windows Mobile until v.7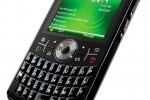 We thought Microsoft fell short of the mark with Windows Mobile 6.5 but we still managed to get excited about the HTC HD2; it seems Motorola feel very differently.  According to Christy Wyatt, Motorola's VP for software platforms and ecosystem, the company is holding off from producing any Windows Mobile 6.5 devices, and instead waiting until Windows Mobile 7 arrives sometime in 2010.
That leaves Motorola – in their own words – supporting "two strategic platforms", one of which is obviously Android.  The company's DEXT (aka the CLIQ) will arrive in the UK from today, while T-Mobile USA will release the handset come November.