Moto X4 Review : Android One Champions The Midrange For Project Fi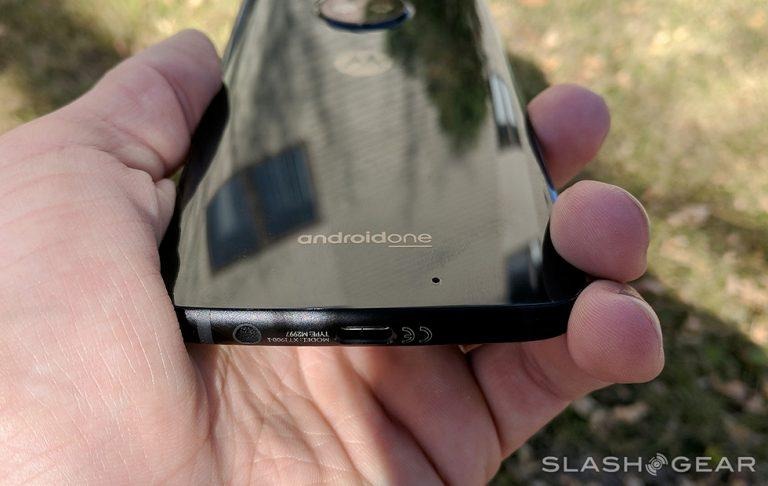 EDITORS' RATING: 8/10
The Android One Moto X4 bears Google's flag in a release that spans several companies. One version of this device is set to be released unlocked through Motorola, while another was announced to come from Amazon as a Prime Exclusive (with Amazon ads on its lock screen). The version we have runs Android One software and is coming as an exclusive to Google's Project Fi.
Hardware
The hardware you're getting with this smartphone is much the same as any other Moto X4, which means you're getting a display that's 5.2-inches large with 1080p resolution. That's 1080 x 1920 pixels and 424 pixels per inch (PPI). This device's display works with LTPS IPS LCD technology and is protected by a pane of Gorilla Glass.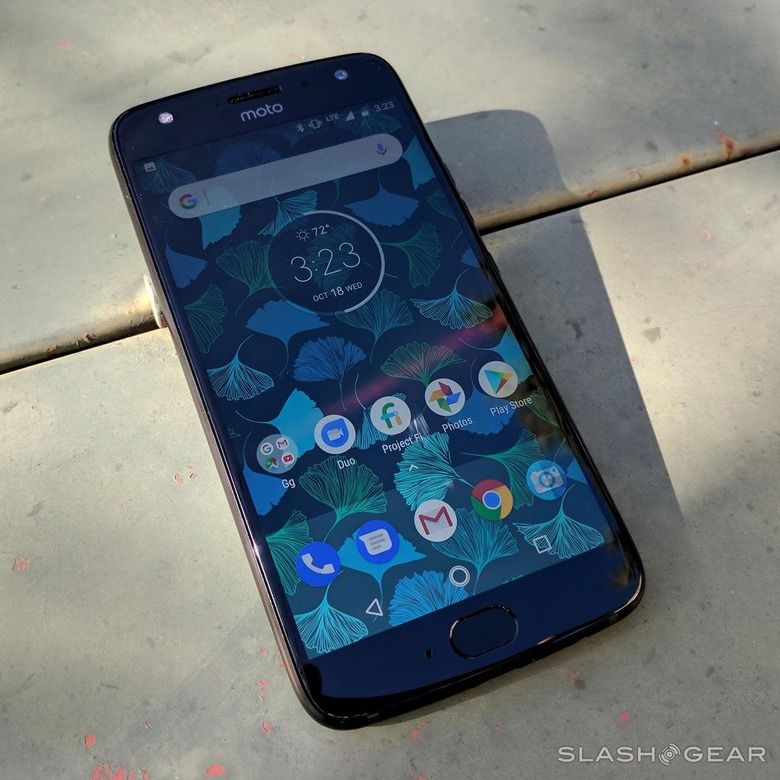 The body is a set of two 3D contoured panes of glass, with a lovely anodized aluminum ring around the edges. While the fingerprint reader could appear more elegant, and the back-facing camera array looks bonkers, the look and feel of this device is well above its predecessors. While I'll miss the custom engraved wood panels of the old Moto X, this alternative is more than welcome instead.
This device works with a single Nano SIM card and has the ability to support an up to 2TB microSD card. Built-in storage comes to just under 32GB. RAM is 3GB, and this smartphone comes with a Qualcomm Snapdragon 630 processor with 2.2 GHz Octa-core CPU and 650 MHz Adreno 508 GPU. This same processor is currently in use in the Sharp Aquos S2 and the ASUS Zenfone 4.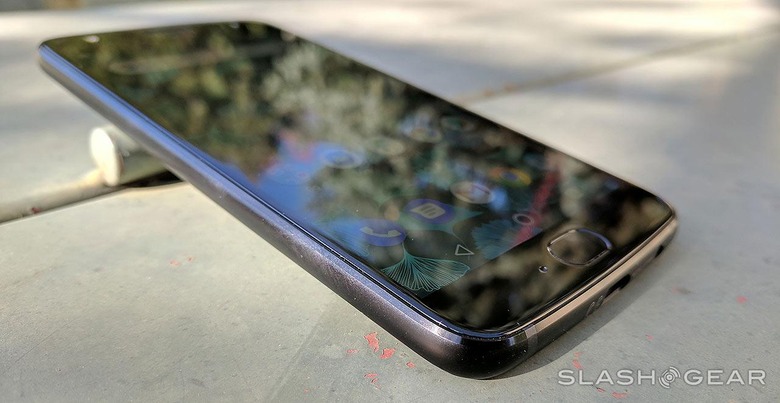 This smartphone was tested to IP68 resistance standards, which means a few raindrops wont hurt anything. Motorola does make certain to mention that no liquid damage is covered under warrantee – so don't go dunking this phone in your bathtub.
At the base of the Moto X4 is a USB-C port for data, power, and accessories. This device also has its very own headphone jack, like some sort of premium dream from the past. For those without a love for the hard-wired connection, there's also Bluetooth 4.2 BR/EDR + BLE for now, and once the device gets Android Oreo, Bluetooth 5.0 will active as well.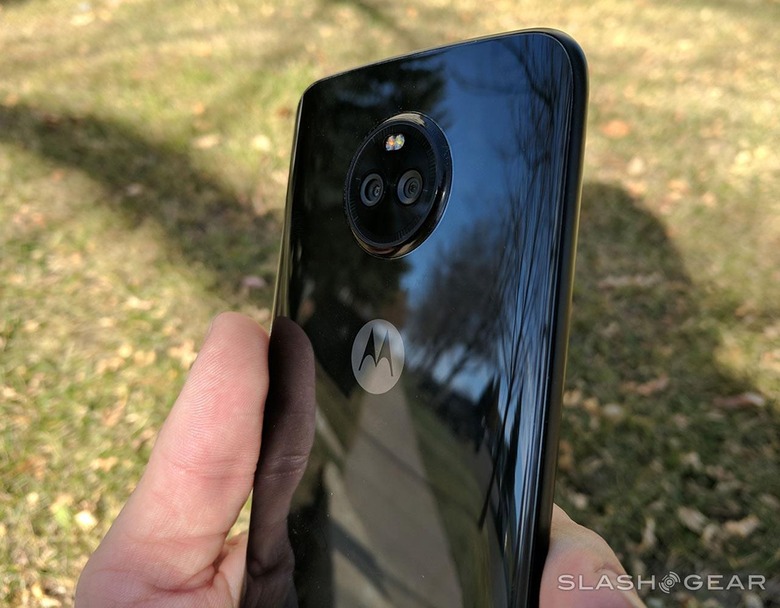 Motorola is specific in suggesting there's a "front ported speaker" on this device. This mostly just means that the one big, loud speaker on this device is blasting forth from the front. The speaker system here is decent – nothing extraordinary, but certainly loud enough to listen to music while you're washing dishes.
The Moto X4 has NFC for whatever you'd like to connect to with a close-proximity tap. For most people here in 2017, NFC is used for mobile payments – which here consists of Android Pay, which works really great. No major difference in NFC functionality has really popped up between smartphones in the last year – they've all pretty much gotten to the "it just works" phase, Moto X4 included.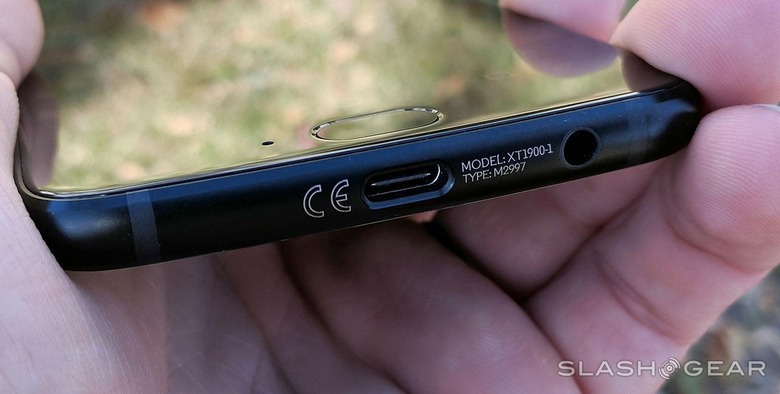 There's also a fingerprint reader here, one that sits right at the bottom of the touchscreen display. While I'm comfortable using a front-facing or back-facing fingerprint reader at this point in time, you might have a strong attraction to one or the other. This tiny element could make or break your love of the phone, so I suggest you give both sorts of phone a try before you buy one different from the one you're currently using – if you use a fingerprint reader, that is.
This fingerprint reader works perfectly well for unlocking the Moto X4 and unlocking various features within the phone's software. Much like the NFC, the fingerprint reader has become a "it works just fine" sort of situation across the smartphone market at large.
Project Fi
The following network bands are available with the Moto X4 (by model):
• 4G LTE (Cat11 DL, Cat5 UL)
• CDMA / EVDO Rev A
• UMTS / HSPA+
• GSM / EDGE
• • 2G: GSM band 2/3/5/8 CDMA BC 0/1/10
• • 3G: WCDMA band 1/2/4/5/8
• • 4G: FDD LTE band 1/2/3/4/5/7/8/12/13/17/20/25/26/28/66
• • TDD LTE band 38/41
As we have the Android One Moto X4 made specifically for Google's Project Fi, I used mainly the service provided by the already-activated SIM card in the device (from Project Fi). While my city of Bismarck, ND is covered by Project Fi, it's still limited to mostly 3G data speeds. The smartphone works perfectly well working with the data it's provided, but in this city, LTE doesn't exactly mean the same thing with every carrier.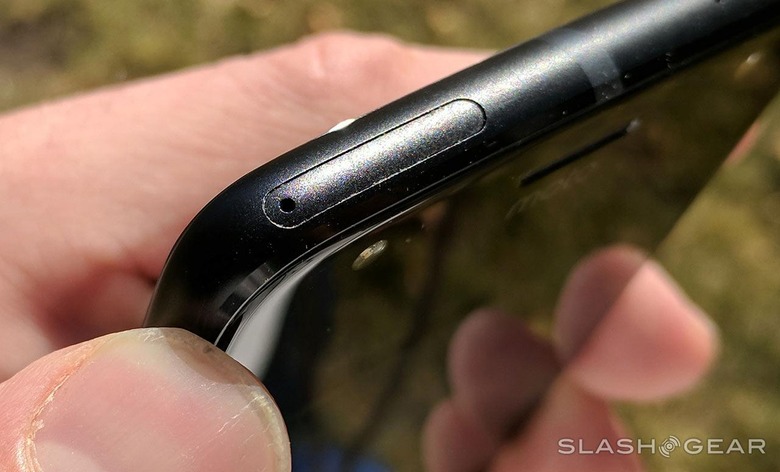 Project Fi works with Sprint, T-Mobile, and U.S. Cellular to provide data service. While Google's Project Fi coverage map suggests I should be safely within a 4G LTE zone, I'm still having flashbacks to the days before the HTC Thunderbolt brought precious, usable data speeds to the mobile universe thanks to Verizon's rollout of 4G LTE.
So word to the wise: if you live in an area where using Sprint, T-Mobile, and US Cellular networks is an option, but not a great one – Project Fi won't fare any better. On the flip side, if you live somewhere where you've relied on one of these three carriers and they've done perfectly fine, Project Fi is the network to go with.
Project Fi is simple to work with, easy to sign up for, and has a sort of credit system for unused data. If you're the sort of person who uses a reasonable amount of data per month, Project Fi is excellent. If you expect to use less than 4GB for a full month, you pay $20 for "Fi Basics for 1" (with unlimited calls and text messages), plus $40 for a potential 4GB of data.
Each 100MB of data you do not use from the data you've pre-paid for, you'll get $1 in credit toward your next bill. If you expected to use 4GB and ended up using 2GB, you'll get $20 in credit toward your next bill. Credit is credited at the same basic rate as data costs in the first place – $10 per 1GB.
Additionally, users who end up using more than the amount of data they expected for the month will be charged the same rate as they would have had they expected to use said amount of data in the first place. There's no such thing as overage fees with Project Fi.
Basically what I'm saying here is that if I lived in an area where the networks Project Fi uses were reliable, I'd use Project Fi. There wouldn't even be a question about it. The last two phones I've used extensively were both Google's already – Nexus 6P and Pixel XL (gen 1), and now with the added option of the Moto X4, I'd have a tough time choosing between Moto and Pixel 2. (Stay tuned for our Pixel 2 VS Moto X4 with Android One battle, coming up soon.)
Software: Android One
Android One is basically vanilla Android. I mean it's super extremely simple – and almost identical to what's provided in the Pixel family of Google devices. Android One was originally tacked on to a flock of base-level smartphones for emerging markets, but it's different now. Now Android One is "pure and simple" Android. Google's vision for Android, without the hype of manufacturer-molded customizations to UI and functionality.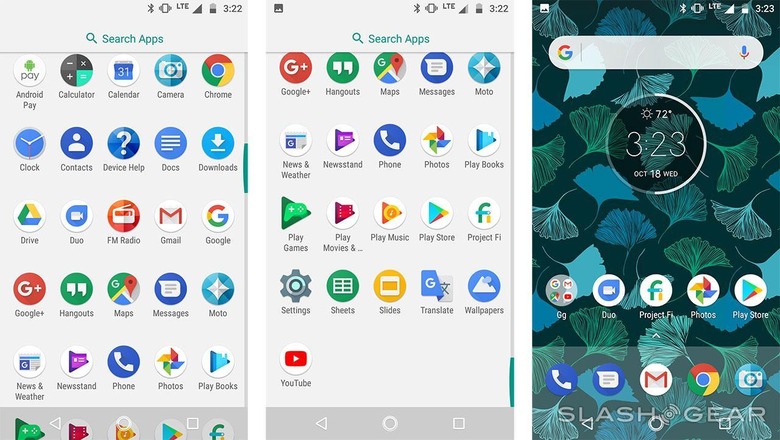 This device has Google Assistant, as all good modern Android smartphones should. It also has a Google guarantee for "at least two years of OS upgrades to the latest version of Android." That's the same promise Google has for their own Pixel smartphones – making sure Android purists have the newest features Google's come up with, as quick as possible.
OF NOTE: While this is a purely Android One device, that does not mean the manufacturer (Motorola) can't have any of their own hardware customizations made available. As Motorola's special features do not interfere with Google's updates to the OS, they're all here in full effect.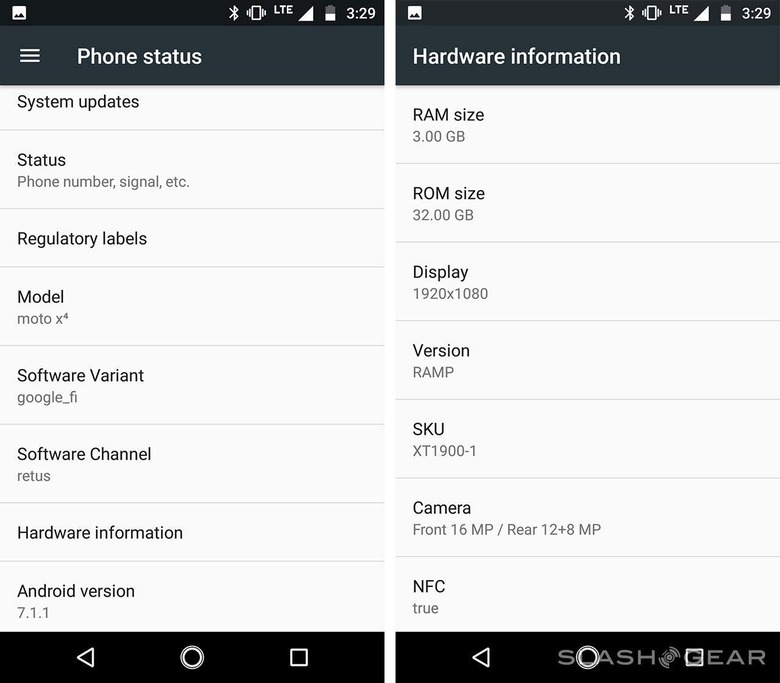 Motorola's "Moto Experiences" are Moto Display, Moto Guard, Moto Key, and One-button navigation. Moto Actions, when activated, allow the camera to launch when you twist the phone twice quickly. Another part of Moto Actions is a two-chop-downward move which turns on the device's LED lights (generally used as the camera's flash).
Moto Actions also turns on Do Not Disturb Mode when the phone is flipped face-down. There's also a gesture which shrinks the whole screen down to a miniature size so that the whole screen can be accessed easily with one hand's thumb.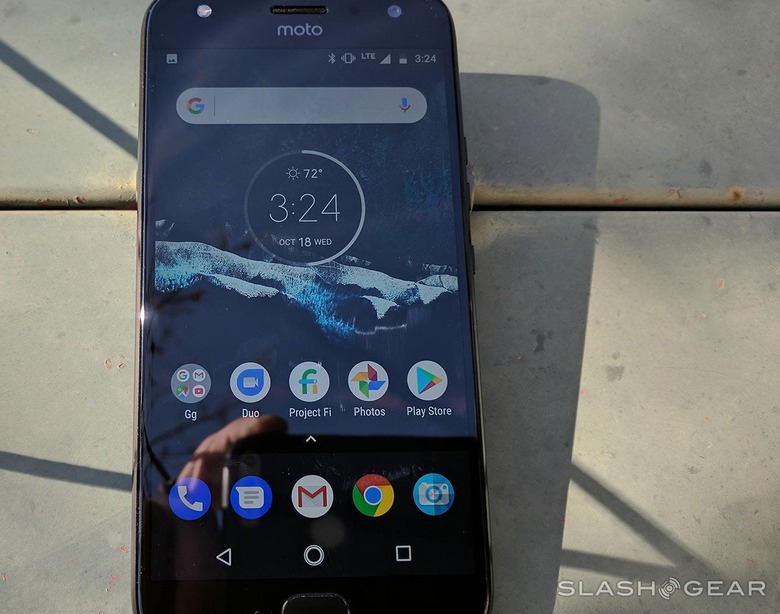 I find myself using the quick-launch for the camera constantly. It's handy when you have tiny children and/or find other things worth photographing on a regular basis. The Moto Active Display made the original Moto X feel more alive when it was first released, and it does the same thing now.
Moto Display allows notifications to be previewed by touching the display, then accessed or dismissed with a swipe. This phone shows a little circle of display light with information like time, date, and battery life whenever I look directly at it. It's almost creepy, but still within the bounds of user-friendly.
Camera
As you'll see in the photos below, this dual-camera system is just about as excellent as Motorola's ever implemented. Much like the Xiaomi Mi A1 with Android One, this 2x camera system fights well above its cost. Up front is a 16MP (f2.0, 1um) camera with a super bright LED for selfie-flashing and/or flashlight mode.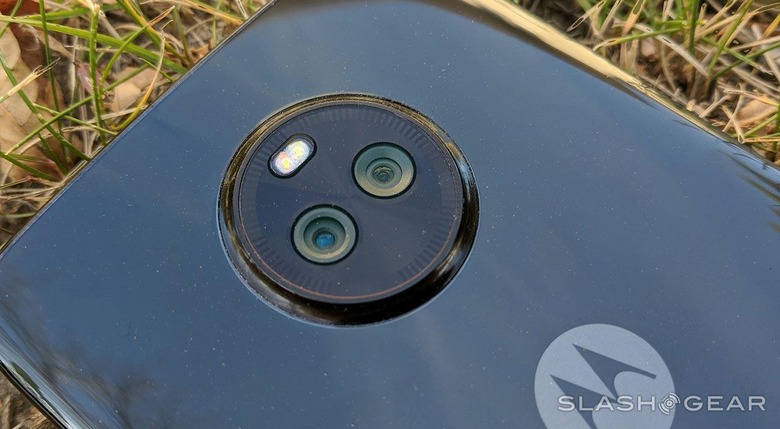 On the back is a circle full of lenses and lights that should make previous Motorola smartphone cameras feel ashamed. This Motorola smartphone is the first in a long time with which I've actively sought out to take important pictures with. Motorola seems to have caught some Google Pixel fever when it comes to successful HDR processing on the fly.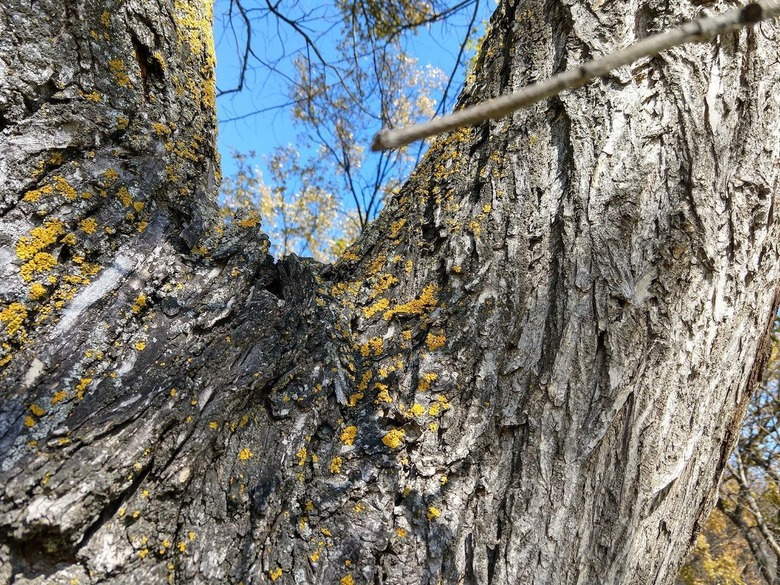 Above and below you'll see a collection of photos captured with the Moto X4 with Android One. This is just a sampling of what's possible when the most basic features of the camera are used for everyday photography. There's also a set of fancy photo features here too that most Moto X4 owners will never end up using.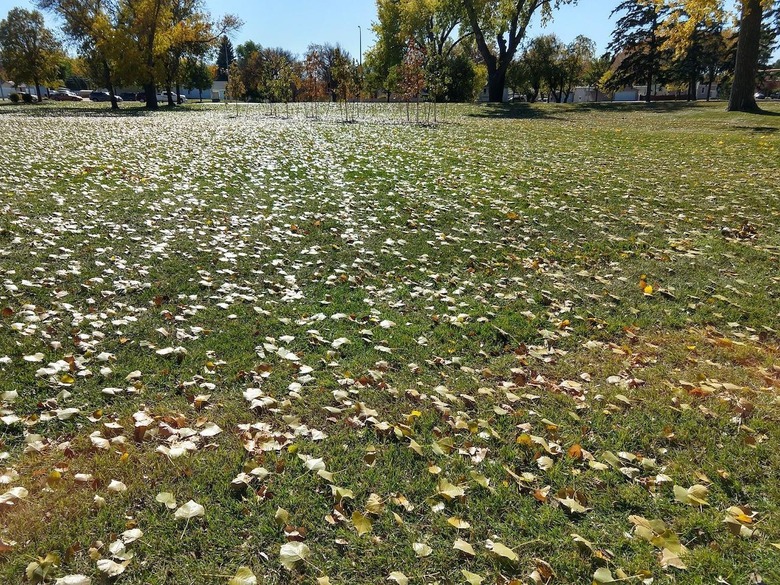 For those readers who have a certain photo environment or situation they feel should be covered here but isn't: speak up! For as long as we have the device on hand for review, I'll be adding photos to the gallery you see below.
Battery Life
With a 3000mAh battery (non-removable as it is), I'd expected this device to last at least a full day on a single charge. As it turns out, it's been able to last several days on a single charge. This several days happens provided I use the phone for just the basics – web browsing, social networking apps, capturing photos, and texting.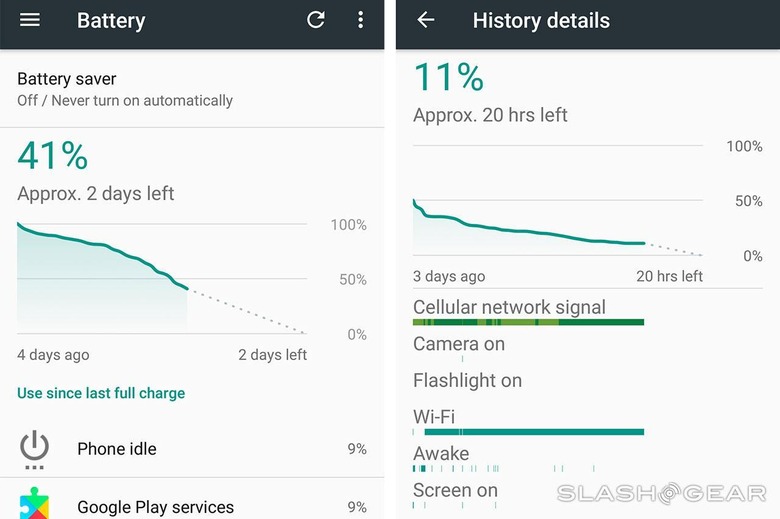 Using the phone heavily through a single day – with lots of screen-on time used for streaming videos – battery time is reduced significantly. That's to be expected – but it doesn't cut the device's full charge time down to less than a day.
This device works with 15W TurboPower (as provided by Qualcomm's tech. Motorola lists this as charging up for 6 hours of power in 15 minutes – and that's pretty much ended up being true. Provided, of course, those 6 hours aren't spent watching the majority of the Lord of the Rings movie trilogy – that'll need a bit more charge.
Wrap-up
This device represents a fresh step for Google, aiming for a future in which the company's purest Android supersedes the gaudy 3rd-party UI skins of the past. Here it would appear that Google wants the whole world to experience the goodness of getting prompt software updates whenever they have an idea good enough to make its way to Android – as quick as possible.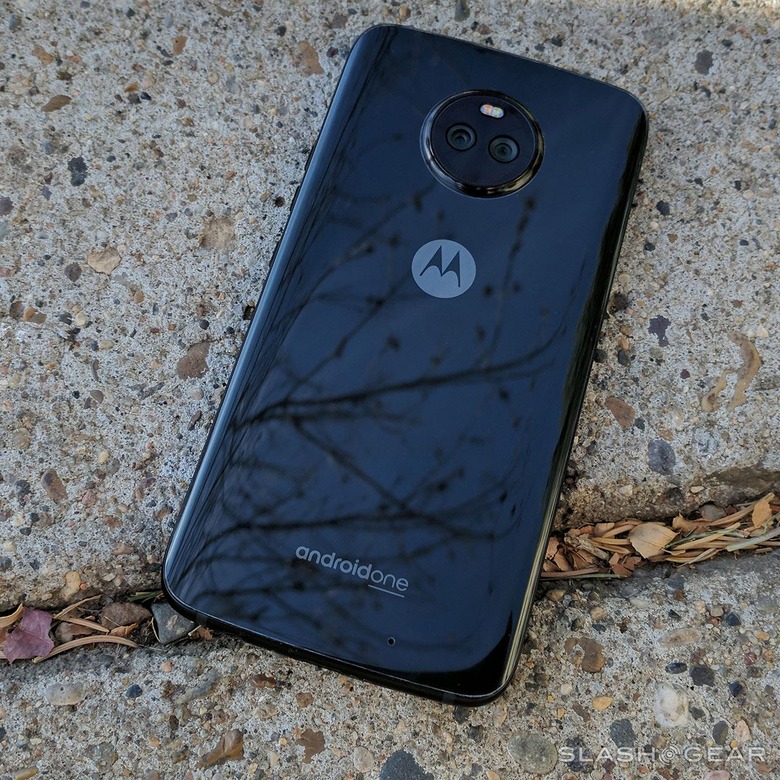 With the Moto X4 and the Xiaomi Mi A1 – also with Android One – the company is off to a fantastic start in Android One's new beginning. If this quality is what we can expect for the future, I won't hesitate to recommend Android One as the must-have label for Android smartphone users of all sorts, until further notice.
The version of the phone we're using here is "Super Black", while Motorola also has a "Sterling Blue" option available. Through Google's Project Fi, this device is available for approximately $400 USD. You'll need a Project Fi phone/data plan as well, so make with the switching.