Moto X wood back arrives: adds a bill and a week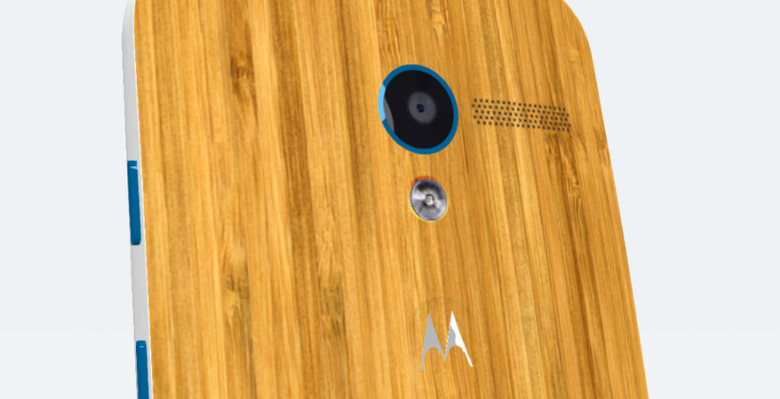 Users waiting for the wood back for the Moto X will be glad to see that it's finally arrived. Appearing ready for attachment to the customizing Moto Maker engine to the Moto X, this Bamboo back is the first "Natural" back in the category. Users will also find that it's not quite as inexpensive as the rest of the collection out since the start.
With the Bamboo back for the Moto X, users have found today that they'll be adding on a week's shipment time to their customized Moto X orders. They've also found a cool $100 USD added to their order as well. Without the Bamboo back, the Moto X costs $99.99 with a 2-year contract.
NOTE: We are still waiting for another wood, too, in real rosewood, ebony, or teak.
Users that've seen the Moto Maker console before but have not been back recently will find a new "3D Beta" mode for making the Moto X. This 3D mode allows the Moto X to appear in an extremely smooth animation, floating in place and turning counter-clockwise while the user is able to pull on it from any direction. This 3D Beta mode will only look fabulous if you've got a high-end graphics card at the moment – or so Motorola suggests.
Users now also have a collection of colors to choose from as well as a couple of different makeups. There's simple flat – which we reccomend, having used both different types – and "Woven". You'll find the "Woven" type of back (in Black and in White) coming standard from Verizon's models of the phone (non customized, that is).
Users will find a total of 20 backside covers for the Moto X in existence at this point, these ready for work with a lovely black or white frontside and a total of 7 accent colors. This makes a total of 280 different combinations of styles Motorola is now offering with the Moto X – have at it!