Moto G USA availability begins today: off-contract and GSM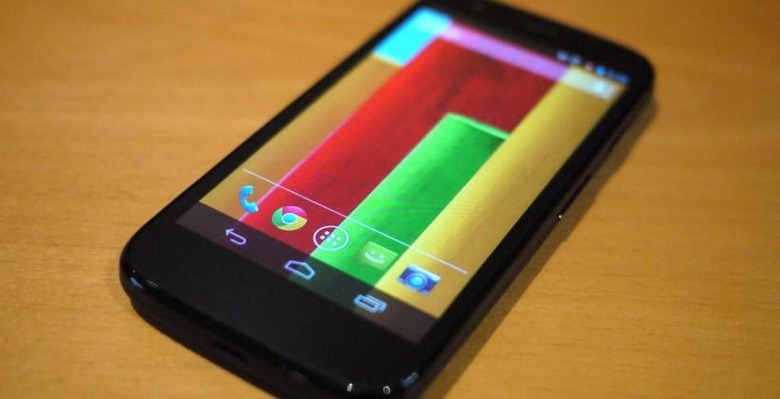 It's time already to see the Moto G hit the market in the USA despite previous suggestion that we'd have to wait until 2014. That is, if you're all about working with the GSM model of the device rather than the CDMA version, meaning you'll be working with the likes of AT&T and/or T-Mobile rather than Verizon. This single model works with a 4.5-inch display and a quad-core processor for $179 USD off-contract.
There are indeed still two versions of the Moto G appearing on the market, the smaller one coming in at 8GB. The larger works with 16GB of storage space and will cost users a cool $199 USD off-contract. This smartphone works with a Qualcomm Snapdragon 400 quad-core processor and Android 4.3 Jelly Bean with a guaranteed upgrade to Android 4.4 KitKat in the beginning of 2014.
The big deal here is the fact that users will only have to pay that one single (one time) amount of cash for the phone while on-contract smartphone purchasers end up having to pay the rest of the cost of their phone over the course of two years. Even when an on-contract smartphone costs less than $200 at first, payments by the month end up pushing them up to and in some cases past their original off-contract cost. Many modern hero phones end up costing $600 or more with all payments said and done.
This smartphone goes up for battle against the likes of the Nexus 5, a smartphone that'll cost the user $349 USD off-contract in its smallest internal storage space size. Moto G orders begin today while shipping begins on the 2nd of December, 2013. Users can order the USA-based GSM or Global GSM models in both 8 and 16GB editions today.