Moto G Lollipop upgrade coming soon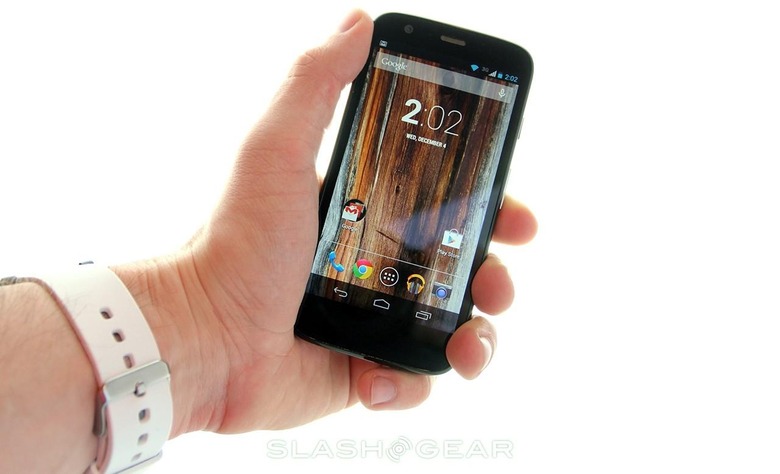 In "upcoming weeks" says Motorola on the first-generation Moto G's next big upgrade. This update will bring the smartphone up to Android 5.0 Lollipop, a software that many devices – some of which cost several times as much at the Moto G – haven't gotten yet. It's up to the manufacturer how these updates come – when and if – and most manufacturers have opted not to upgrade phones more than a year old, much less one that cost most users under $200 USD, and has a second generation on the market.
Moto G users have been receiving a message over the past week that suggests they prepare themselves for an update. With this update, users can expect many of the key features included in Android 5.0 Lollipop as outlined in our first Android 5.0 Lollipop 101.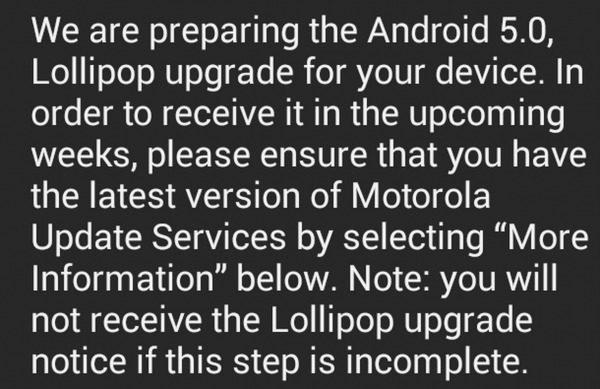 You'll see the message above on your Moto G soon.
That'll mean extra battery time – that's one of the most important things any piece of software can promise. Imagine having MORE than a day and a half's worth of battery time on your tiny phone.
You'll have a new notifications screen as well – with far more versatile interactivity. Lollipop allows new SELinux enforcing for all applications as well as automatic encryption for all Android devices.
The video above shows what Lollipop looks like on the Nexus 6 – a far larger device – but it mostly applies to you as well.