Moto G Ferrari edition masters the oxymoron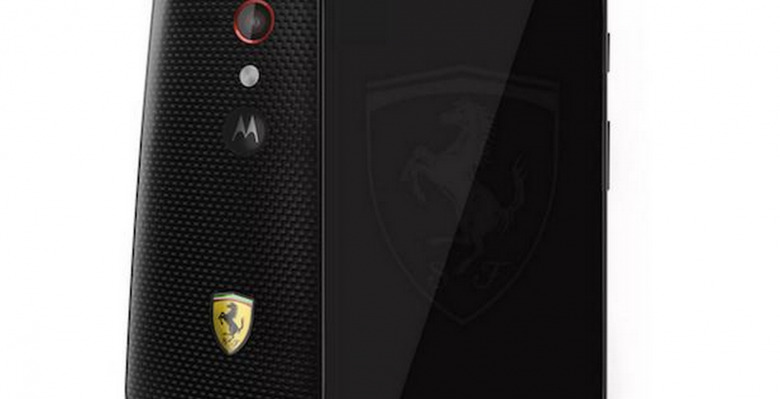 Motorola has introduced the Moto G Ferrari Edition, completely turning the concept behind the Moto G on its head. When the Moto G was launched, it was meant to be a surprising show of force on the part of Motorola's teams of innovators. It was meant to be a device that, regardless of its extra-low price off-contract, would be a high-performer all around the world.
You see the Moto G here with a Ferrari logo on it. You understand that Ferrari is a brand that wishes to invade every market for consumables, but you know this never comes with a small price tag.
Instead of the Moto G coming in at a price less than $200 USD, this Ferrari edition will cost consumers $390 USD. While that's an off-contract price, it's still surprisingly high for a device that was meant to be extra-affordable.
Click the gallery thumbnail above for a full-sized view of this super-strange masterpiece of smartphone oddity.
The extra couple hundred dollars will give the user the brand name, logos up front and around the back, where the back cover will also be presented with a kevlar weave design. This device will also have "exclusive" wallpapers which will almost immediately be shared to the web through portals like XDA developers.
Inside, the Moto G Ferrari Edition is exactly the same as the standard edition Moto G, including the same 4.5-inch display with 720p resolution and 16GB of internal storage alongside a Qualcomm Snapdragon 400 processor.