Moto G 2014 Details Leak Early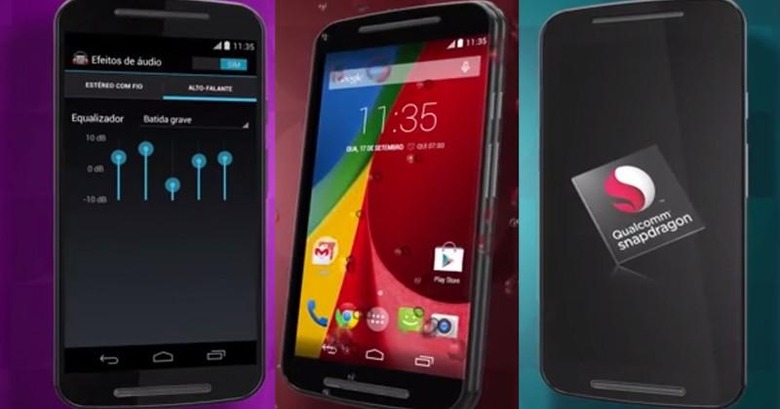 It's less than a day now before we get full details on the second Moto G device, but it would appear that someone has spilled the beans a bit early. What you'll be seeing here (for a very short time, presumably) is a video which shows off the Moto G (still called Moto G, not re-named for the second wave) in all its glory.
This device will be coming to at least one market with the following specifications. The video you're about to see was intended for Brazilian audiences only.
This device will be coming with the following specifications according to this leak. The video is extremely well made, making us believe that it originated from Motorola itself. These details match earlier leaks of the Moto XT1069, previously known as Moto G2.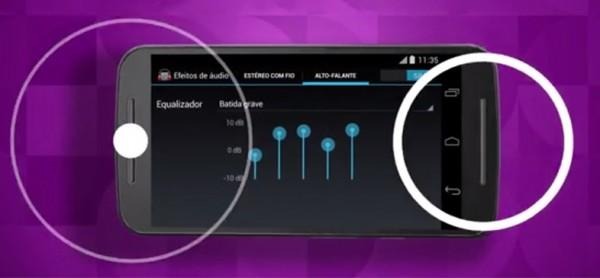 Moto G (G2 or Moto G 2014)
Display: 5-inch HD (likely 720p)
Processor: Quad-core Qualcomm Snapdragon processor
Android: 4.4 KitKat
Back-facing Camera: 8-megapixels
Speakers: 2x front-facing
This device will also feature "Digital TV HD" in some areas – likely areas where TV signals on smartphones are a regular occurrence. Moto Assist will be returning, as will colorful replaceable shells. Pricing has not yet been confirmed.
Update: It's official!
VIA: Moto G Google+ community and Welton C