Moto E 2nd-Gen official with Lollipop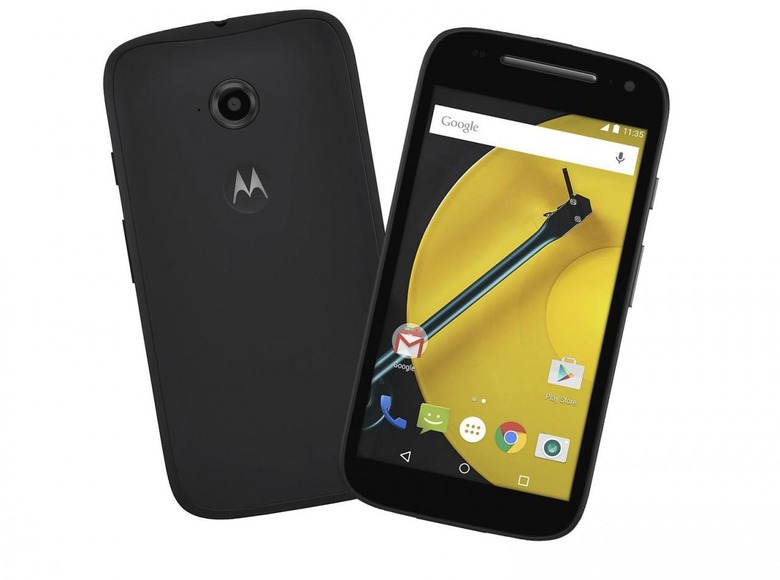 The second edition of the Motorola Moto E has been released this week in a prepaid sort of fashion. Like the original, this device is made for the budget-seeking crowd, with low-end specifications and a high-quality build. While we'll reserve full judgement for the review block, for now we're expecting another piece of action not unlike the first. That's basically a Moto G with the absolute basic cut-down specifications to its name – with an E instead of a G, of course.
This version of the Moto E adds a few bits to its body that make it a slightly more competitive piece of work in the prepaid space. One item it didn't have before is a front-facing camera. Now it's got a VGA front-facing camera in addition to its 5-megapixel camera around the rear.
Moto E 2015 (2nd Gen)
Display: 4.5-inch TFT LCD with 540 x 960 pixel resolution
Processor: Qualcomm Snapdragon 200 (8210) dual-core 1.2GHz
RAM: 1GB
Internal Storage: 8GB, microSD card slot for 32GB more
Cameras: VGA front, 5-megapixel back (no flash)
Connectivity: 4G LTE, Wi-fi 802.11 b/g/n, Bluetooth 3.0, GPS, HD Voice
NOTE: This device will be launched with Android 5.0 Lollipop.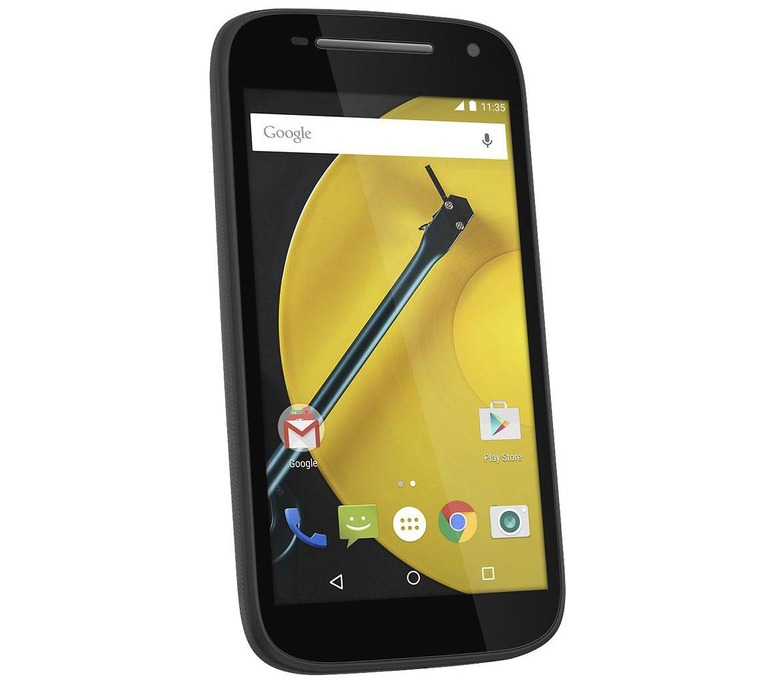 The processor in this Moto E is the same as it was with the first generation Moto E. That's not particularly surprising given the crowd this device is being aimed at.
Instead of coming up with a new generation for the same carriers, this model is meant to go to carriers that didn't have the Moto E last year – and continue to carry the device through to 2015.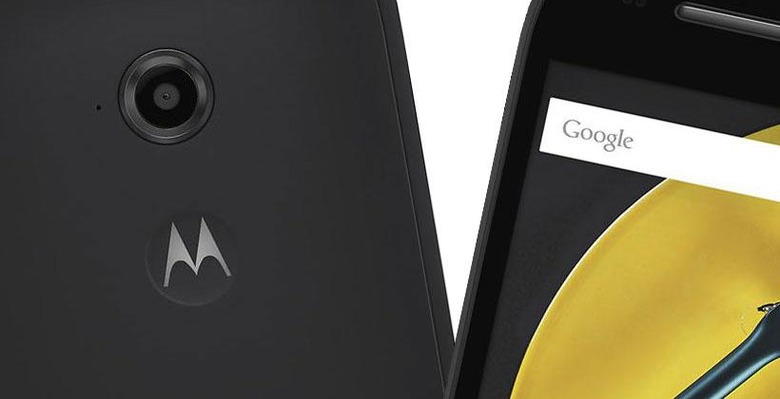 The same is true with most of the specifications – no big improvement because there's no good reason to HAVE an improvement. This is a device meant to impress in-store, not in comparison to last-year's model (which won't be on the shelf next to this year's model, incidentally).
See our first Moto E Review from last year to see what this device line is all about. Don't expect things to change too drastically between there and here.