If you expected to find a whole lot more inside the Moto 360 this week than you'd seen in our Motorola Chicago tour last week, you're in for a shock. As iFixit shows us this week, with a score of 3 out of 10 on the repairability gauge, this isn't the sort of device you want to take apart.
Don't even THINK about trying to get the Moto 360's battery out. The display requires a near-complete disassembly to remove and replace, and heat is required to take off the rear panel. Take even a couple of pieces out or off of the Moto 360 and you can kiss waterproofing goodbye.
NOTE: Every photo in this article besides the one above are from iFixit.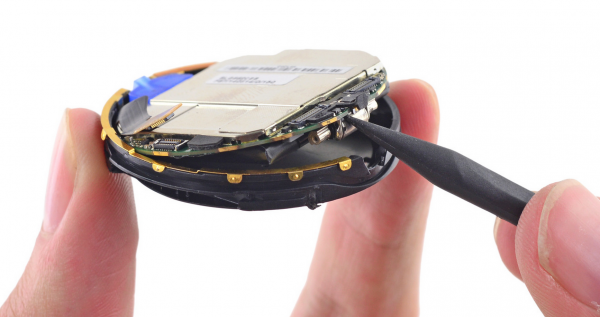 See our tour of Motorola and the Moto 360 in the article Inside the Moto 360: Touring Motorola's design labs. Also see Rebuilding Moto: Motorola's Steve Horowitz speaks.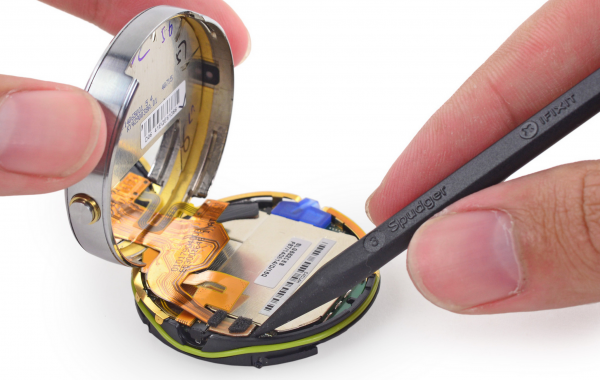 On the other hand, the Moto 360's watch band is – as promised – easy to replace. You'll see several Moto-made alternate wristbands appearing in the near future.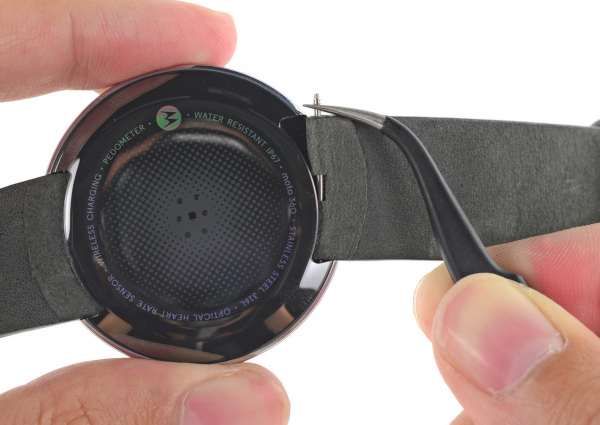 Inside you'll also find a number of awesome bits and pieces:
• Texas Instruments BQ51051B Integrated Wireless Power Li-ion Charger Receiver
• Texas Instruments X3630ACBP (OMAP3630) OMAP 3 Applications Processor*
• Toshiba THGBMAG5A1JBAIT 4 GB e-MMC NAND Flash
• Atmel MXT112S Capacitive Touchscreen Controller
• Motorola WX30 3.8 V, 300 mAh battery
That one tiny surprise is the SoC. *This is the same processor found in the MOTOACTV and the Motorola DROID 2. Crazy!