3D printing, laser-cut leather, and a whole suitcase full of fake arms. The path to market for the Moto 360 certainly wasn't typical, as our behind-the-scenes photo tour of Motorola's design and testing labs in its Chicago headquarters proved. Read on for plastic wrists, Gorilla Glass, and more.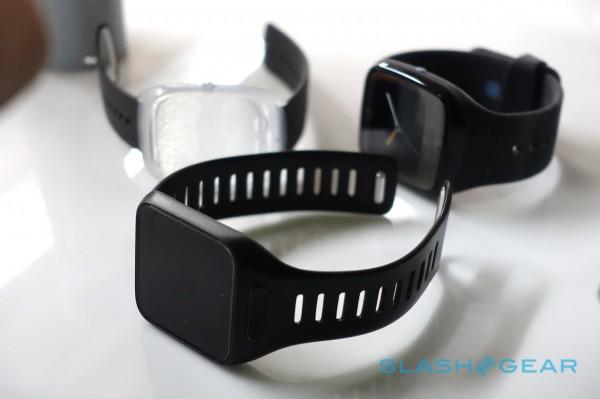 Motorola's first began with a square smartwatch in mind, putting together basic non-functional designs that used rounded edges but not an actual round display.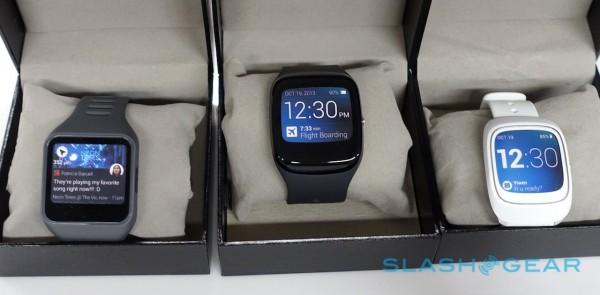 The mock-ups were followed by a series of fully-functional prototypes. While they worked, Motorola's wearable team felt they were too much like gadgets and not enough like mainstream jewelry to earn anything more than a niche spot in the market.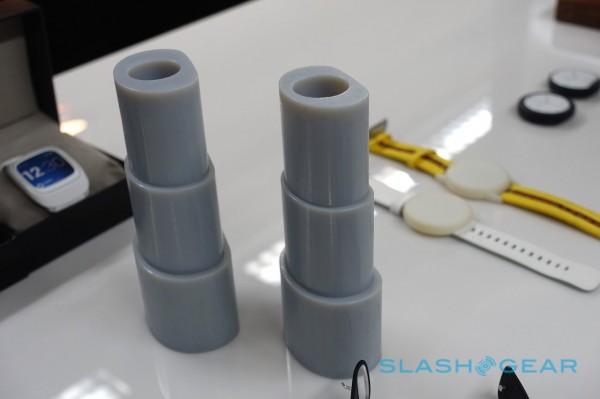 Wrist-trees show the smallest, average, and largest wrist sizes for men and women, and allow Motorola to test different designs to see how they fit. The biggest issue is the placement of the strap hinges and the bulk of the watch itself: too big, and it sits atop the wrist and leaves gaps between the arm and the curve of the straps.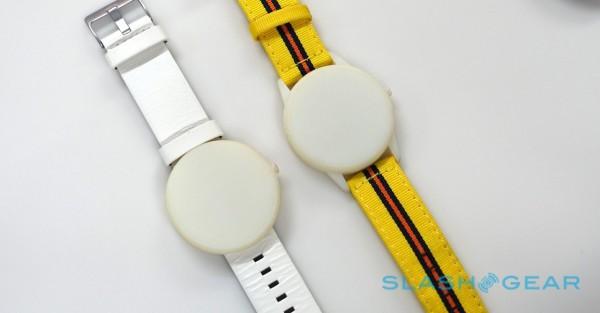 Motorola considered external strap lugs for the Moto 360, having decided to go with a circular design. By bringing the strap join point further in, however, the fit for smaller wrists could be improved.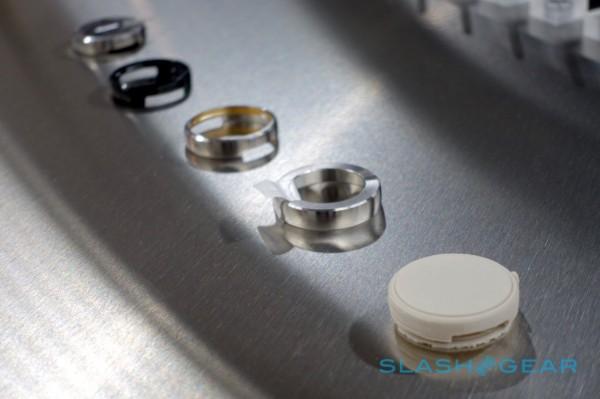 Rapid prototyping and CNC machining is used to create test parts which can be filled with electronics to see how they fit.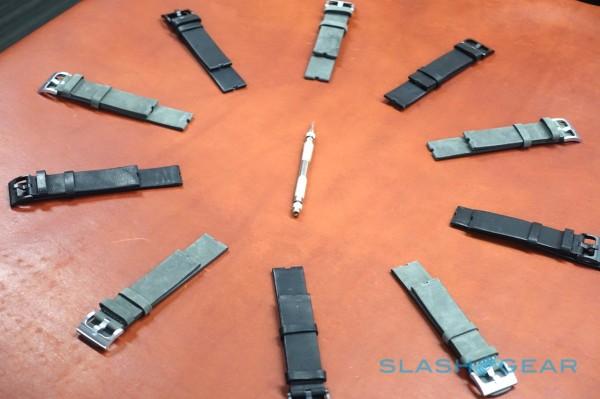 Hundreds of different leather types were auditioned for the Moto 360's strap, from providers all over the world. In the end, Motorola opted for a local tannery, The Horween Leather Company, which also provides the leather back panel options for the new Moto X.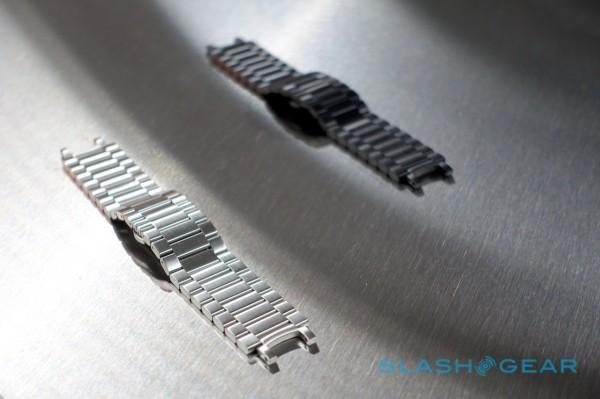 Even metal bracelets can be prototypes, thanks to 3D printing. Each link took sixteen hours to produce, and the final bracelet is carefully designed so as not to interfere with the radio antennas built into the Moto 360's bezel.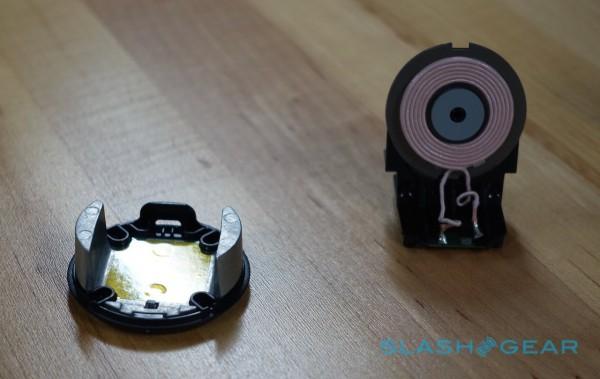 The wireless charging cradle is designed to not only hold the Moto 360 in a suitable position for use as a nightstand clock, but permit watches fitted with the metal bracelet to be draped around, since they wouldn't sit properly on a flat charger.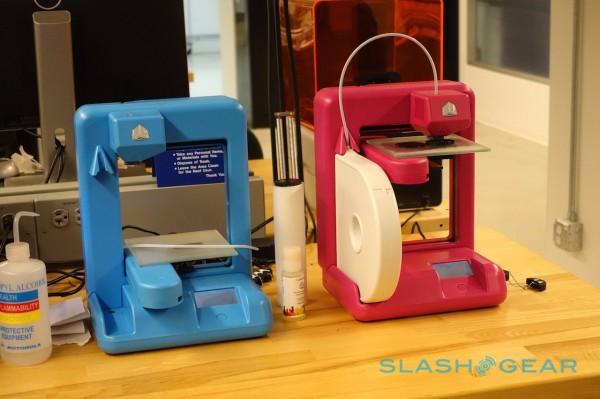 The rapid-prototyping lab starts out with mainstream 3D printers. These consumer-grade machines, while lacking in precision, are sufficient for quickly cooking up the physical version of a new design concept to be brought to a meeting.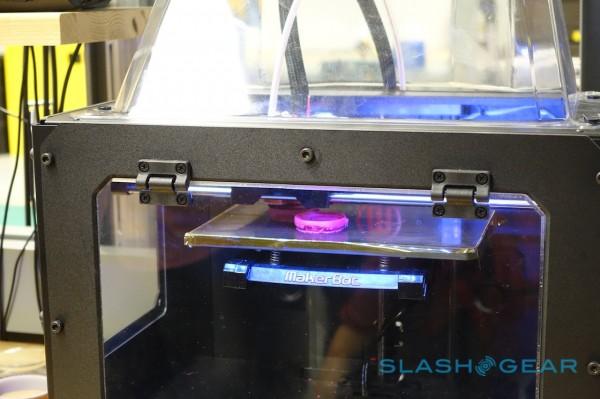 The Moto 360 staff had access to MakerBot 3D printers which could be left overnight creating new casing ideas and other components.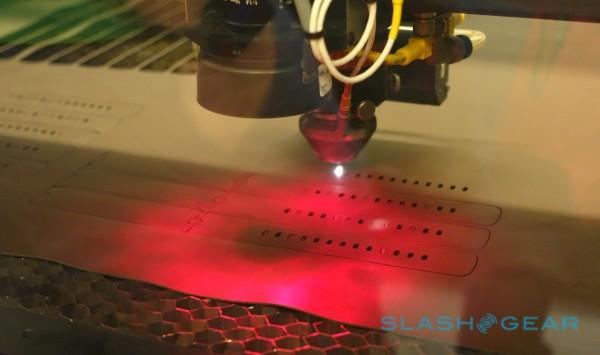 Laser cutting rigs make short work of leather for different strap designs. Eventually, Motorola will offer a range of leather bands for $29.99, though the Moto 360 launches with black, stone grey, and a limited edition suede-finish grey.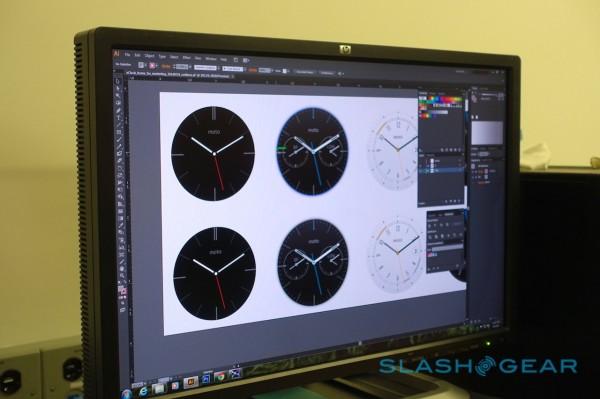 A circular smartwatch needs a different type of watch face, and the Moto 360 team has preloaded several ranging from dress watch designs through chronographs to more authentically digital.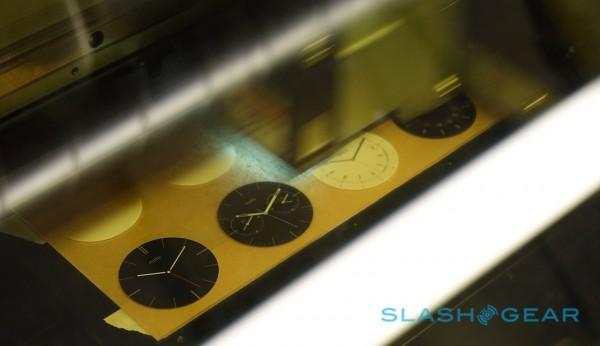 Each new UI concept was printed onto glass, so that it could be inserted into an illuminated Moto 360 mockup and shown to test audiences.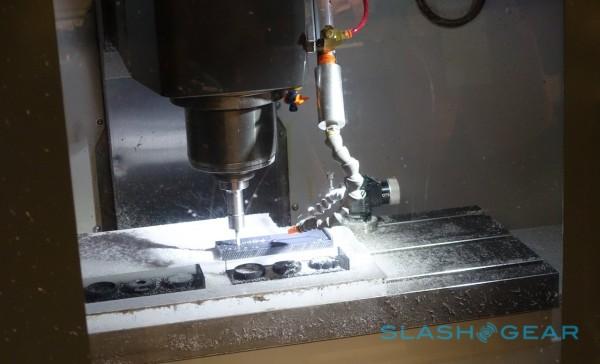 More precise 3D milling machines can create even more accurate mock-ups of the final smartwatch design. Alongside the existing watch, other machines are busy cooking up unannounced products (though Motorola covered their viewing windows for our visit).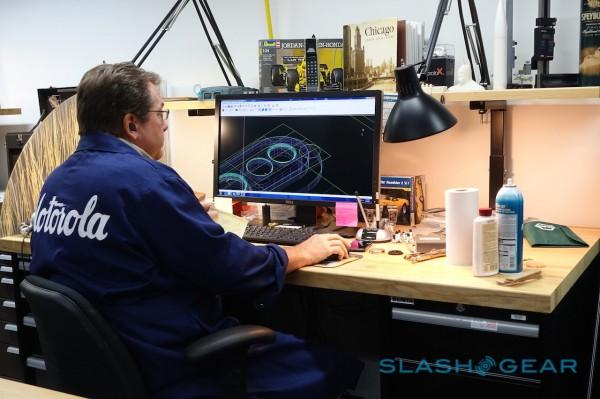 Specialists in the design studio use CAD models to explore new manufacturing processes, create packaging like the circular box for the Moto 360, and piece together 3D printed components.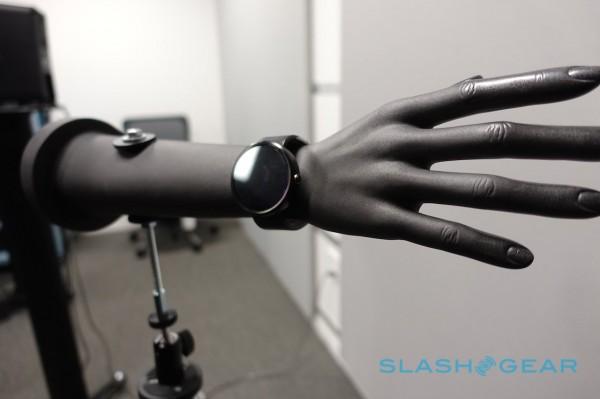 Motorola had several sizes of artificial arm made to test the Moto 360 in an acoustic chamber, so as to ensure its microphone and voice-activated Android Wear system could still be relied upon despite background chatter, road noise in the car, and other conditions.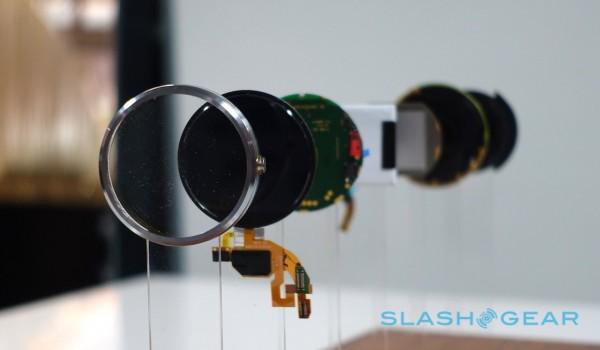 The final wearable is made from stainless steel, Gorilla Glass, and leather, and is water resistant in up to 1m of water for up to 30 minutes.
There's more on the Moto 360 in our full hands-on report
Moto 360 hands-on: