Moto 360 back from the dead as a classy Wear OS smartwatch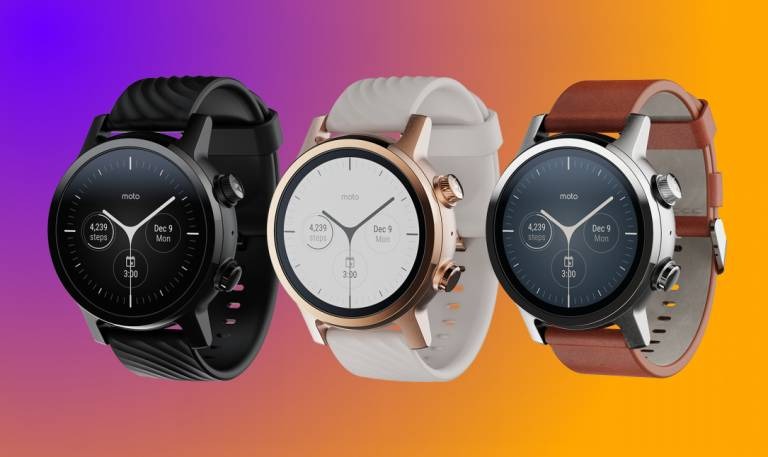 Raise your hand if you thought the Moto 360 would make a comeback? One of the earliest Android Wear smartwatches, the Moto 360 carved out a place in many Android users' hearts with its circular display and near-analog styling. Now, it's being brought back from the crypt, but as with any resurrection there's some small print.
For a start, while this watch may be the called Moto 360, it's not being made by Motorola. In fact it's a company called eBuyNow which is responsible, licensing the branding of the smartwatch and giving it an update.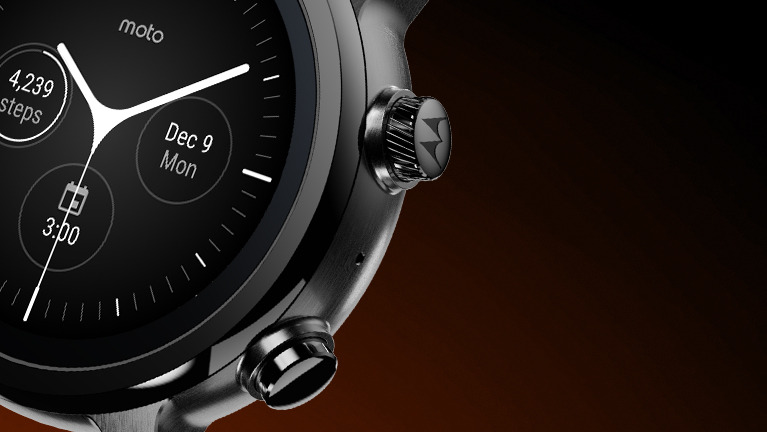 So, inside there's Qualcomm's Snapdragon Wear 3100 platform, combined with 1GB of RAM. There's 8GB of storage, and an always-on circular display. That's a 1.2-inch 360 x 360 OLED touchscreen, but unlike the original Moto 360 there's no slice cut out of the bottom. Display tech has, of course, moved on somewhat since then.
That also means you get GPS and NFC – the latter for mobile payments – as well as a heart rate monitor. There are two buttons on the side, the upper button also acting as a wheel you can use to scroll through the Wear OS interface. That's also where the only real visible branding lies, a small Motorola logo, keeping the rest of the smartwatch's aesthetic admirably pure.
It'll be offered in a choice of three colors – black stainless steel, silver, or gold – and the bands are, as you'd expect, interchangeable. eBuyNow is also promising rapid charging, suggesting that the 355 mAh battery can be fully charged in an hour. There's "all-day" battery life, and a low-power mode which can stretch out a charge for a few days. Finally, there's water resistance to 3ATM.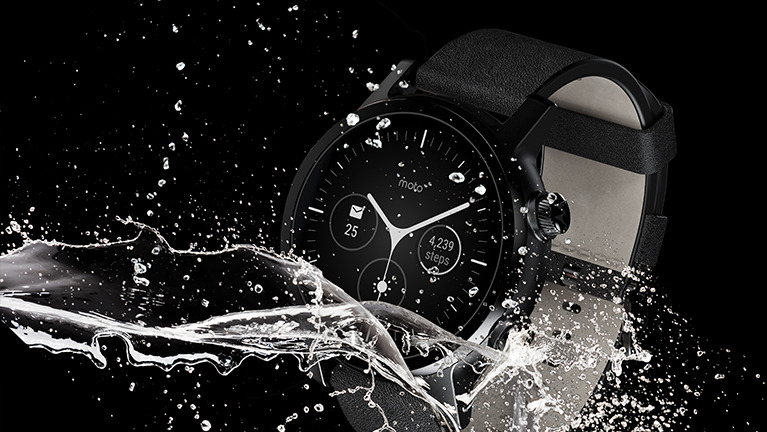 Motorola as a brand is no stranger to lending its recognizable name to other companies. While the company is best known for its smartphones, its naming is also on a variety of other products, all made by third-party firms. That includes a Motorola Dox modular connected camera, and a Motorola Modular Power System range of charging products.
Brand licensing is not necessarily a dealbreaker, as we've seen with recent successes from Nokia, BlackBerry, and others. Retro reboots of now "classic" devices have been carving out a niche of their own, too. Somehow, after all, Nokia-licensing HMD managed to make us want a flip phone earlier this year.
If this new Moto 360 can capture some nostalgia for the original Wear smartwatch, it could stand a chance. A fairly premium $349.99 price tag when it lands in December may stymie those efforts, however. Preorders kick off on November 12.