Motion's LE1700 appears on film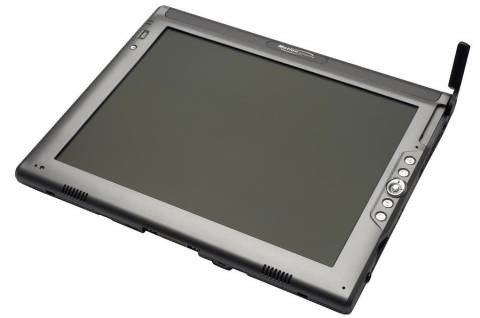 Toward the tail-end of last week we found out it was coming; now GottaBeMobile have had some hands-on time with Motion's latest uber-slate, the LE1700, and have come away pretty damn impressed.  There's a full video review to be watched but to summarise, the most exciting points for me are the news that there'll be a MultiTouch (i.e. Active and Passive digitiser) option with the SXGA screen, which is a first for Tablets, and that there's a built-in HSDPA 3G modem.
With prices starting at $1,999 for a Core Solo model, and $2,199 for a Core 2 Solo, it's surprisingly reasonably priced.
GottaBeMobile video review of the LE1700 Tablet PC [GottaBeMobile]